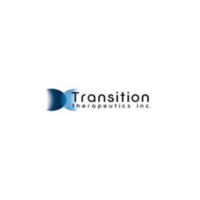 Transition Therapeutics (NASDAQ:TTHI; TSX:TTH) has entered an agreement for an investigator-led clinical study of drug candidate, TT701, with Brigham and Women's Hospital (BWH).
Transition will support the Phase 2 study to evaluate selective androgen receptor modulator (SARM) drug candidate TT701 as a therapy to improve the symptoms of androgen deficiency in men with prostate cancer who have undergone a radical prostatectomy procedure.
The Phase 2 study is expected to enroll up to 125 subjects and will be performed at selected specialized clinical sites, including BWH. The trial is scheduled to begin in the current quarter.
In a statement, principal investigator, Dr. Shalender Bhasin, said the trial offers the opportunity to potentially improve the lives of men with a history of prostate cancer, which experience bothersome symptoms of androgen deficiency after prostate surgery.
Dr. Tony Cruz, chairman and CEO of Transition, said Dr. Bhasin's expertise in the field of androgen deficiency is well known and his leadership of the TT701 Phase 2 study underscores the importance to finding therapies to aid these individuals and their challenging symptoms.