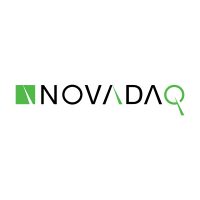 Novadaq Technologies (NASDAQ:NVDQ; TSX:NDQ) has entered into a co-marketing agreement with Arthrex, a global medical device company and leader in orthopedic medical device innovation.
The agreement allows the two companies to combine their expertise and devices to offer a world-class endoscopic system for a wide variety of surgical specialties, including orthopedic, general, colorectal and gynecological surgeries.
NOVADAQ's "plug and play" PINPOINT upgrade kit facilitates the seamless integration of its SPY imaging technology into Arthrex's Synergy System, combining the most clinically relevant fluorescence imaging experience with the leading 4K white light endoscopic system.
Both companies will continue to sell their own standalone systems in addition to the combined systems, giving end-users unparalleled choice in providing the best care for their patients.
Arthrex will have the ability to include the PINPOINT upgrade kit in all new Synergy System purchases, as well as upgrade their existing installed base. NOVADAQ's sales team will continue to sell PINPOINT as a part of its fluorescence imaging ecosystem and will also supply the disposable kits required to perform SPY imaging procedures directly to those Arthrex customers that have purchased PINPOINT upgrade kits.
"Partnering with NOVADAQ to provide the market with PINPOINT, the market leading florescence imaging system and SynergyUHD4, the world's first 4K endoscopic visualization platform, will provide an optimal solution for hospitals and surgery centers," Steve Jones, VP of marketing for Arthrex California Technology, said in a statement.
Both companies are dedicated to clinically relevant, outcome-based medicine focused on patients, he added.