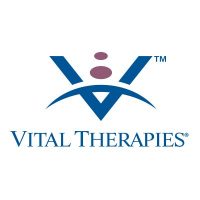 Vital Therapies (NASDAQ:VTL) has outlined plans for a possible new Phase 3 clinical trial designed to confirm ELAD's safety and efficacy in alcohol-induced liver decompensation (AILD), including severe acute alcoholic hepatitis, based on trends identified in subset analyses of the company's recently completed VTI-208 clinical trial.
Last month, Vital's first Phase 3 trial, VTI-208, did not reach its primary or secondary endpoints. However, medically pertinent pre-specified subsets based on age and disease severity did show promising trends toward efficacy.
The company has drafted a preliminary protocol for a proposed new clinical trial, to be known as VTL-308, incorporating limits on age and factors associated with kidney dysfunction and blood clotting dysfunction, which are discrete components of the Model for End Stage Liver Disease score.
A dialogue with the FDA has been initiated and the company has been granted a Type C meeting to review the VTL-308 protocol and discuss whether the results, if positive, would be accepted as the basis for filing a biologics license application, potentially supported by the VTI-208 subset analyses.
Vital plans to submit the VTL-308 protocol to the FDA early in the fourth quarter, to be followed with submissions to various European regulatory authorities.
The company also expects to begin the process of opening clinical sites in the fourth quarter. The clinical sites for VTL-308 will be comprised mostly of high enrolling sites from VTI-208, with approximately 35 sites targeted in U.S., U.K., Ireland, Germany and Spain. The company anticipates enrolling the first subject in VTL-308 during the first half of 2016.
Based on the trial design assumptions, 150 subjects would need to be enrolled for VTL-308 to have 95% power to achieve a statistically significant result. The company estimates it will require additional capital of about $30-million to $40-million to fund the trial to topline data.
Of that capital, Vital contemplates raising approximately $20-million over the next six months. The company also currently contemplates raising the balance through an at-the-market offering over the course of the next couple of years.
As a result of the recently announced expense reductions and the expected structure and timing of the VTL-308 clinical trial, the company believes that its existing cash and cash equivalents of approximately $63-million at the end of August will be sufficient to fund its operations to mid-2017.