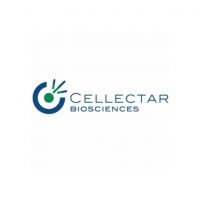 Cellectar Biosciences (NASDAQ:CLRB) has received initial notice of award for a Phase I-II Fast-Track Small Business Innovation Research (SBIR) grant.
The SBIR grant provides up to $2.3-million over 2 1/2 years from the NCI to fund development of Cellectar's PDC platform for targeted delivery of I-125, a radiotherapeutic isotope that may be uniquely suited to treat micro-metastatic disease.
"The receipt of this SBIR grant further validates our PDC delivery platform's potential to improve the therapeutic index and product performance of known cytotoxic agents through targeted delivery," Jim Caruso, president and CEO of Cellectar, said in a statement.
"The grant provides non-dilutive capital to expand our radiotherapeutic PDC pipeline beyond our lead candidate, CLR 131, with the development of CLR 125, a new PDC product candidate," he added. "We look forward to further characterizing the potential clinical utility CLR 125 may possess in the treatment of cancer."
The Phase I segment of $300,000, which will support all of the costs projected for preclinical work with CLR 125, is now being funded. The second phase of the grant provides $2-million of funding for a Phase 1 clinical study of CLR 125 to determine safety, tolerability and optimal dosing.