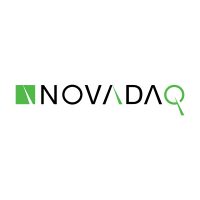 Novadaq Technologies (NASDAQ:NVDQ; TSX:NDQ) has unveiled its SPY-Q Case Manager (SPY-QCM) software at the Symposium on Advanced Wound Care Fall 2015 meeting in Las Vegas.
SPY-QCM is an image acquisition and analysis software toolkit that will enable physicians treating patients with compromised blood flow and tissue perfusion to assess the effectiveness of chosen treatments over time using new case management functionality.
SPY-QCM will compile image data acquired using Novadaq's Fluorescence Angiography System over the course of a treatment period, and will provide a clear history of a patient's recovery progress and, if appropriate, allow physicians to alter treatment strategies to maximize the likelihood of a successful outcome.
"Despite the many advances in treatments, monitoring of the wound microcirculation during treatment has been one of the major unmet needs," Dr. William Li, president of the non-profit Angiogenesis Foundation, said in a statement.
The introduction of a powerful new case management software like SPY-QCM will allow clinicians to perform perfusion assessments serially over a course of treatment and to compare those assessments, he added.
Results are displayed immediately and provide arterial inflow and venous outflow intensity and rate maps that, when plotted over time, give clinicians valuable insight into the restoration of the critical local blood supply toward baseline or healthy tissue.
Arun Menawat, Novadaq's president and CEO, said the development of this case management software is a natural progression of the company's industry-leading SPY technology, and fills a key void for physicians in the ongoing monitoring and treatment of wounds.