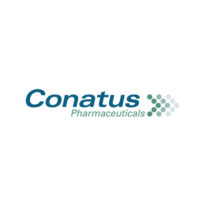 H.C. Wainwright has initiated coverage of Conatus Pharmaceuticals (NASDAQ:CNAT) with a "buy" rating and $15 price target, saying that the company's emricasan drug candidate has disease-modifying potential across the severity spectrum of liver disease. The stock closed at $4.34 on Monday.
Analyst Ed Arce writes that Conatus' earlier Phase 2 trials of emricasan in liver disease focused on biomarkers of apoptosis and inflammation, predominantly in patients with hepatitis C virus (HCV).
"However, in the last year, Conatus has refined its focus of emricasan to liver cirrhosis, wholly-congruent, in our view, with the MOA and less crowded competitively than earlier stages of liver diseases, such as nonalcoholic fatty liver disease, and nonalcoholic steatohepatitis (NASH), while still addressing a high unmet medical need," he added.
Mr. Arce said that given the broad therapeutic potential of emricasan across the spectrum of liver disease, "we find the current valuation of Conatus' shares compelling. Starting its third year post-IPO, Conatus is still a relative unknown, in our view, as Gilead Sciences' Harvoni and Sovaldi in HCV, and more recently, Intercept's OCA and Genfit's Elafibranor in NASH, have effectively garnered most of the attention in liver disease treatment."
However, he said that positive results from two Phase 2 readouts later this year in portal hypertension and liver cirrhosis should begin to raise the visibility of emricasan's unique therapeutic profile, and with it, Conatus shares.
"We believe this is especially true once Conatus announces a Phase 3 program design for emricasan by year-end 2015," he added.