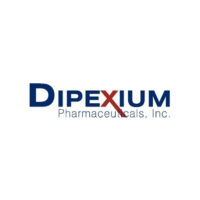 Dipexium Pharmaceuticals and research collaborators, JMI Laboratories, have presented new Locilex microbiology data at the American Society for Microbiology's Interscience Conference of Antimicrobial Agents and Chemotherapy and International Society of Chemotherapy's International Congress of Chemotherapy and Infection scientific conference in San Diego.
In a poster presentation, investigators stated that pexiganan, the active pharmaceutical ingredient in Locilex, demonstrated potent in vitro activity against a broad spectrum of Gram-positive and Gram-negative bacteria selected as having elevated MIC 90 (minimum inhibitory concentration) values to topical antibiotics, including bacitracin, polymyxin B, neomycin, mupirocin, retapamulin, and fusidic acid.
Pexiganan also demonstrated activity against gentamicin-susceptible and gentamicin-resistant isolates.
JMI Laboratories has completed four microbiology studies of pexiganan on behalf of Dipexium.
"Data from these studies consistently demonstrate pexiganan's potent bactericidal activity against a broad spectrum of bacteria, including those highly resistant to currently marketed antimicrobials, whether systemic or topical," Robert Klamm, director of antimicrobial development at JMI, said in a statement.
"In the current environment of emerging multi-drug resistant bacteria, pexiganan is a potentially important therapeutic agent in the treatment of superficial skin and wound infections," he added.
David Luci, president & CEO of Dipexium, said the pexiganan microbiology data provide additional strong support for the rationale behind Dipexium's on-going pivotal Phase 3 program in patients with Mild DFI, as well as Locilex's potential clinical development in the treatment of other skin and wound infections.