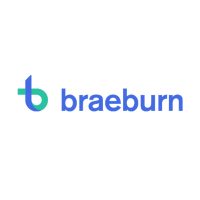 Closely-held Braeburn Pharmaceuticals has commended U.S. Department of Health and Human Services (HHS) Secretary Sylvia Burwell on her announcement that HHS will expand access to medication-assisted treatment as part of a multi-faceted plan to reduce opioid-related overdoses and addiction.
HHS will revise federal regulations governing the prescribing of buprenorphine for the treatment of opioid use disorders to improve patient access to the medication while minimizing the risk of drug diversion and abuse.
"Today's announcement is an important step in ensuring access to high-quality medical treatment with buprenorphine for all patients with opioid dependence," Behshad Sheldon, president and CEO of Braeburn, said in a statement.
"Braeburn supports raising the patient limit in a responsible manner that balances increased access with high-quality treatment following best practices to minimize diversion and abuse," he added.
Last month, Braeburn resubmitted an NDA to the FDA for Probuphine, Titan Pharmaceuticals' (OTCQB:TTNP) subdermal implant containing buprenorphine HCl for the maintenance treatment of opioid addiction. Probuphine is designed to deliver continuous, non-fluctuating levels of buprenorphine for six months following a single treatment.
Under the Drug Addiction Treatment Act of 2000, physicians may treat only 30 patients with buprenorphine at any one time during the first year they are authorized to prescribe buprenorphine and a maximum of 100 patients thereafter.
The buprenorphine patient limit was intended to prevent diversion and abuse of the medication. At the time, the U.S. had not yet experienced epidemic levels of opioid abuse and the corresponding high demand for addiction treatment.
Currently, as 2.5 million Americans need treatment for opioid use disorder and only one million receive it, the buprenorphine patient limit excessively restricts the appropriate practice of addiction medicine while inadequately deterring improper prescribing.
"Exempting patients treated with implants and injectables from the patient limit would be one way to incentivize the development of innovative, long-acting technologies to expand access while ensuring patient compliance and minimizing the risk of diversion and abuse," Mr. Sheldon said. "We encourage HHS to consider this option as it revises the regulations."