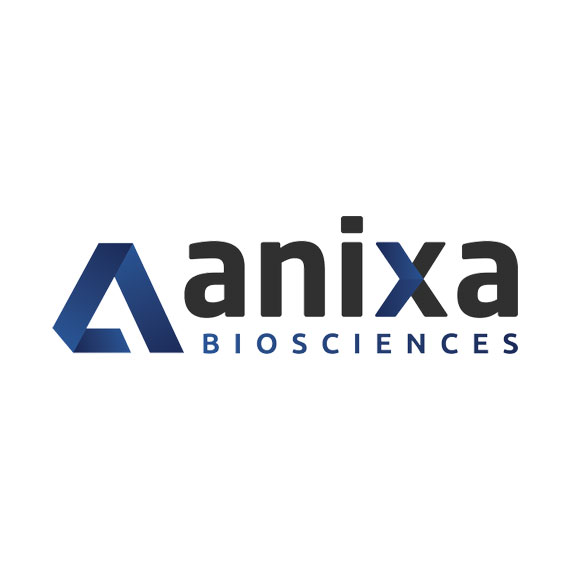 Anixa Biosciences (NASDAQ:ANIX) formed a cancer business advisory board (CBAB) with a roster of renowned cancer advocates, executives and physicians to guide the company's clinical and business development initiatives. 
 
Co-chaired by Anixa Chairman and CEO, Dr. Amit Kumar, and Board Director, Dr. Arnold Baskies, the CBAB will include the following members:
Kevin Cullen, MD is the Marlene and Stewart Greenebaum Distinguished Professor in Oncology and Director of the Program in Oncology at the UMSOM. He also serves as director of the University of Maryland Marlene and Stewart Greenebaum Comprehensive Cancer Center. In 2011, Dr. Cullen was appointed by President Obama to a five-year term as a member of the National Cancer Advisory Board, an advisory committee to the NCI. He previously served as Chairman of the Board of ACS and is a recipient of the ACS Excellence in Research Award. Dr. Cullen received his medical degree from Harvard Medical School. He conducted his residency in internal medicine at Beth Israel Hospital in Boston, MA, and fellowship in oncology with the NCI in Bethesda, MD.
Dan Heist has been the Director of Internal Audit at Penn State since 2003, bringing more than 30 years of auditing and accounting experience. He is active with ACS, serving at the local, state, and national level; and is a past Chairman of the Board of ACS. Previously, Mr. Heist was a Senior Manager at Deloitte & Touche, LLP, and served a variety of both privately and publicly held manufacturing and service industry clients. He received a bachelor of science degree from Penn State.
Karen E. Knudsen, MBA, PhD has been the CEO of ACS and its advocacy affiliate, ACS CAN, since 2021. She previously served as Executive Vice President of Oncology Services and Enterprise Director for Sidney Kimmel Cancer Center at Jefferson Health; President for the Association of American Cancer Institutes, representing the 102 leading cancer centers in North America; and on the board of directors of the American Association for Cancer Research. Dr. Knudsen serves on the board of advisors for the National Cancer Institute (NCI) and on 12 external advisory boards for NCI-designated cancer centers. She is an active member of several committees with the American Society for Clinical Oncology, in addition to serving on other academic and for-profit advisory boards. Dr. Knudsen holds a bachelor's degree in biology from George Washington University, a PhD in biological sciences from the University of California San Diego, and an MBA from Temple University Fox School of Business.
Len Lichtenfeld, MD, MACP is an experienced medical oncologist and independent consultant with an extensive background in cancer care, cancer research, healthcare policy, and physician payment. He is a member of the CancerCare board of directors, and an advisor to several early-stage patient- and cancer-focused companies, including Trialjectory and OneHealth. Dr. Lichtenfeld was previously the Chief Medical and Scientific Officer, and Deputy Chief Medical Officer for ACS. He received a bachelor's degree in sociology from the University of Pennsylvania, a medical degree from Hahnemann Medical College (now Drexel University College of Medicine) and medical training at Temple University, Johns Hopkins and the NCI.
Michael T. Marquard is the CEO of Global Kompass Strategies, serving as a global advisor to corporations around the world; and CEO of Epi One, a biotech company building a new cancer diagnosis platform. He previously led several companies in the technology and healthcare sectors and served as President of the global risk management firm founded by former FBI Director Louis J. Freeh. Mr. Marquardt has served on the ACS and ACS CAN boards of directors since 2018 and 2014, respectively, and formerly as Chair of the former ACS South Atlantic Division Board and Chairman of the ACS National Board. He received ACS's St. George National Award in 2017 and was appointed in January 2022 by President Biden to serve on the U.S. Commission for the Preservation of America's Heritage Abroad. Mr. Marquardt received a bachelor's degree in medical biology, humanities from the University of New England; and a master's degree in chemistry from the University of Virginia.
Scarlott Mueller, MPH, RN, FAAN currently serves on the board of the International Society of Nurses in Cancer Care and has volunteered with ACS and ACS CAN for more than 35 years. She has held numerous leadership positions at ACS, including service as board President/Chair of the former Florida Division and Chair of the ACS board of directors. Ms. Mueller served 21 years as the Vice President and Chief Nursing Officer for the North Florida Regional Medical Center, and previously served on the boards of various organizations, including the Oncology Nursing Society Foundation, Samaritan Counseling Center of North Central Florida, the Oncology Nursing Certification Corporation, and the Oncology Nursing Society-Nominating Committee. Ms. Mueller received a master's degree in public health and a bachelor of science in nursing degree from the University of North Carolina at Chapel Hill.
Gary Reedy was CEO of ACS and ACS CAN from 2015 to 2021, following 15 years of volunteer leadership, including chairing the boards of directors for the organizations. He previously served as Worldwide Vice President, Government Affairs and Policy at Johnson & Johnson, President of Ortho Biotech, and in senior leadership roles at SmithKline Beecham and Centocor. He holds appointments to the board of directors of the Center for Global Health Innovation, the board of councilors for The Carter Center, the Georgia Tech Advisory Board, the Dean's Council at Emory University's Rollins School of Public Health, the Advisory Board for Emory University's Center for Ethics, and the MMM Tech Advisory Council. Mr. Reedy graduated from Emory & Henry College and received an honorary Doctorate of Humane Letters from Arcadia University.
Rob Youle, JD is a civil practice attorney based in Denver, Colorado. He was a volunteer for ACS for nearly 30 years, serving at the local, state, regional and national levels. Mr. Youle served as Chairman of the Board of ACS's former Colorado and Rocky Mountain Divisions, its Great West Division and ACS CAN. He served on the ACS National Board since 2006 and was Chairman in 2015. Mr. Youle received a bachelor of science degree in finance from the Gies College of Business – University of Illinois Urbana-Champaign, and a Juris Doctor degree from University of Iowa College of Law.
"In addition to devoting many years to advocate for cancer patients and their families, each member brings a wealth of knowledge and a broad network of contacts that will be invaluable to Anixa as we progress the development of our cancer vaccines and immunotherapies," Dr. Kumar said in a statement.
"We believe the caliber of the CBAB's inaugural members is a testament to the strength and potential of our technology, and we look forward to their insights as we pursue clinical and business development initiatives," he added.