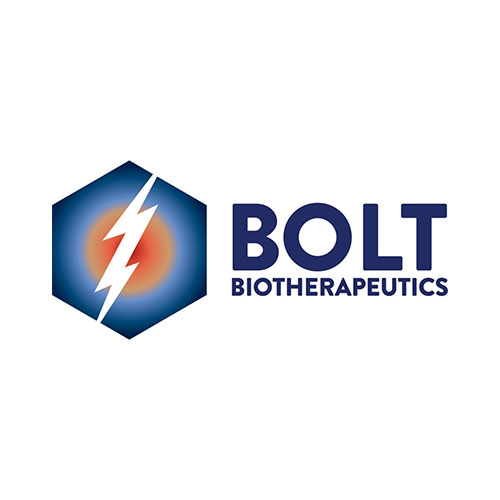 Bolt Biotherapeutics (NASDAQ:BOLT) reported positive topline data from its recently completed dose-escalation study of BDC-1001 in HER2-expressing solid tumors that support advancing into two Phase 2 studies.
Topline findings from the trial indicate that BDC-1001 was well tolerated at all dose levels and schedules evaluated, both as monotherapy and in combination with nivolumab.
Target drug exposure levels were achieved at or near the recommended Phase 2 dose by more frequent administration, including every other week and weekly administration schedules.
Anti-tumor activity was observed in the form of multiple partial responses, tumor shrinkage, and long-term stable disease at or near the recommended Phase 2 dose across multiple HER2-expressing solid tumor types in monotherapy and in combination with nivolumab.
In addition, biomarker data demonstrate that corresponding clinical and safety data are related to the immune-stimulating antibody conjugate mechanism. These data support the selection of a recommended Phase 2 dose and advancement to Phase 2 studies.
The Phase 1 dose-escalation trial enrolled more than 100 patients with 16 different HER2-expressing solid tumor types. At enrollment, all patients entered in the study had evidence of tumor progression following prior standard-of-care treatments, and a majority of the patients were heavily pre-treated.
Bolt also entered into a clinical supply agreement with Roche to evaluate pertuzumab (Perjeta) in combination with BDC-1001. Through a supply agreement, Roche will provide pertuzumab in support of a Phase 2 metastatic breast cancer trial.
Bolt's Phase 2 clinical plan includes two distinct studies that would build on its clinical sites and clinical trial centers of excellence in the U.S. and South Korea, expanding into multiple countries in Europe.
The other Phase 2 trial initially will focus on investigating BDC-1001 as a monotherapy, enrolling HER2-positive colorectal, endometrial, and gastroesophageal cancer patients. Combination arms with nivolumab are expected to initiate in each indication following demonstration of monotherapy anti-tumor activity.
Bolt's clinical collaborator for this study, Bristol Myers Squibb, will continue to supply nivolumab at no cost for the expansion cohorts.