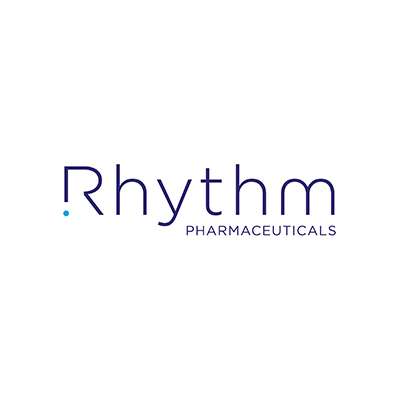 Rhythm Pharmaceuticals (NASDAQ:RYTM) reported positive interim results from a Phase 2 clinical trial evaluating setmelanotide, its MC4R agonist, for the treatment of severe obesity and hyperphagia in people living with hypothalamic obesity.
Based on the data, the company intends to proceed to Phase 3 clinical development following consultation with regulatory agencies.
In a statement, David Meeker, M.D., chairman, president and CEO of Rhythm, said the initial results reinforce the importance of the MC4R pathway in regulating hunger, caloric intake, energy expenditure and ultimately body weight, as well as the potential role of setmelanotide in the management of diseases where this pathway is impaired.
"We look forward to engaging with regulatory agencies to finalize our Phase 3 development plans in the months ahead, as we aim to expand our reach and make setmelanotide available to the approximately 5,000-to-10,000 people living with hypothalamic obesity in the United States," he added.
As of the data cut-off date of May 6, 2022, 11 patients were evaluable for assessment, including nine patients who completed 16 weeks of treatment and two patients who discontinued early due to treatment-related adverse events.
Data highlights from an interim analysis of the full analysis set of 11 patients included a 17.2% mean percentage change in body mass index; 15.8% mean change in body weight from baseline weight; and 15.9 kg or 35.1 lb mean weight loss from baseline.
Setmelanotide also achieved a meaningful reduction in hunger scores. The mean change in hunger score for seven patients older than 12 years old who completed 16 weeks on therapy was -2.7 on a scale of 1-to-10, with 10 being most hungry.