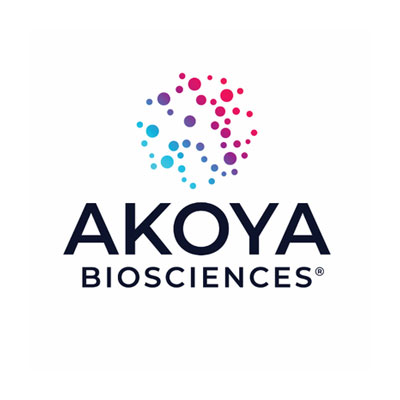 BTIG launched coverage of Akoya Biosciences (NASDAQ:AKYA) with a "buy" rating and $16 price target. The stock closed at $9.29 on June 21.
Akoya is a rapidly growing life sciences technology company that offers a portfolio of spatial biology solutions for discovery and clinical research to help researchers better understand and characterize disease, and for clinicians to improve patient outcomes.
Analyst Mark Massaro writes that Akoya's products help scientists detect and map the distribution of cell types and biomarkers across whole tissue samples at single-cell resolution, and can be used to determine disease progression and a patient's response to therapy.
"In our view, Akoya leverages a first mover advantage in an underpenetrated market as its spatial biology platform helps functionally characterize novel proteins and understand biomarkers in the broader context of their tissue," he added.
"We size the spatial biology market opportunity at an estimated $14-billion, including translational and clinical research," Mr. Massaro said. Akoya breaks down its market opportunity in three buckets: $3-billion in discovery, $4-billion in translational, and $7-billion in clinical applications.
"Akoya is less than 1% penetrated in terms of revenue opportunity, thus we believe there is significant opportunity ahead for Akoya to grow into its total addressable market,' he added.