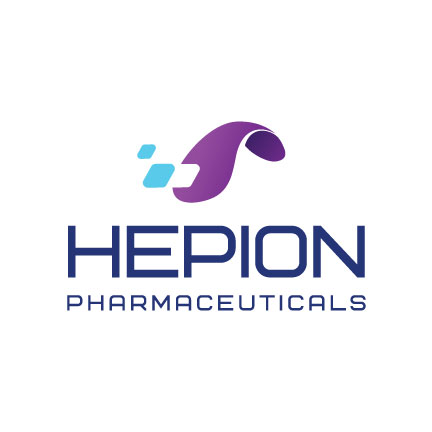 Hepion Pharmaceuticals (NASDAQ:HEPA) entered into a clinical collaboration with HepQuant, a closely-held Denver company with novel, proprietary investigational technology for evaluating liver function and health in patients with chronic liver diseases.
Hepion will incorporate the HepQuant SHUNT test in a dedicated Phase 2b clinical trial in presumed NASH F3 subjects, to initiate in the third quarter of 2022.
The trial will evaluate three doses of rencofilstat (CRV431) in 60 presumed NASH F3 subjects using the HepQuant SHUNT test along with numerous NASH biomarkers collected over four months of once-daily oral dosing.
The SHUNT test may provide a sensitive measurement of hepatic function and is designed to provide detailed information on the role rencofilstat plays in improving the liver health in NASH subjects with advanced fibrosis.
HepQuant's SHUNT trial will supplement Hepion's larger ASCEND-NASH 12-month Phase 2b NASH clinical trial in biopsy-proven F2/F3 NASH subjects, which will begin in the third quarter this year and will run concurrently with Hepion's ongoing Phase 2a clinical trial for hepatocellular carcinoma.
"We are impressed with the SHUNT test's potential to indicate changes in liver health over short periods of time, and even potentially replace the need for biopsy in NASH trials," Todd Hobbs, M.D., Hepion's CMO, said in a statement.
"The HepQuant SHUNT test will allow us to collect significant data on rencofilstat's impact on hepatic function after a four-month dosing period, much longer than that of our Phase 2a AMBITION trial that was completed last year," he added.
Dr. Hobbs said Hepion is looking forward to gaining added confidence in rencofilstat's ability to improve fibrosis in NASH patients as the company begins its larger Phase 2b biopsy trial in parallel.
HepQuant's CEO and CMO, Greg Everson, M.D., said the non-invasive, blood-based SHUNT test of liver function and physiology addresses the unmet need for an endpoint that directly quantifies liver health in liver therapeutic trials.
HepQuant has used the test in studies of HCV, HCC, NASH, PSC, cirrhosis, and in interventional trials in HCV, NASH, and HCC.
"Our research suggests that HepQuant SHUNT could be a useful tool for detecting early treatment effects, dose response, target engagement and time of onset of action of drugs or treatments," Dr. Everson added.
Robert Foster, PharmD, Ph.D., Hepion's CEO, said Hepion is determined to provide answers to transformative questions as quickly as possible.
"We recognize that our Phase 2b ASCEND-NASH trial will take time to generate results, as we need to account for subject recruitment and subsequent dosing of rencofilstat for 12 months before the final study read-out," he said.
However, Hepion believes "HepQuant's technology will enable us to determine the impact of rencofilstat on liver function in an expeditious manner, with accelerated clinical read-outs, compared with the Phase 2b ASCEND-NASH study," Dr. Foster said.
As biopsy studies are a requirement of regulators, Hepion will conduct both the paired biopsy ASCEND-NASH trial and the HepQuant trial simultaneously; the "latter providing important answers in a shorter timeframe," he added.