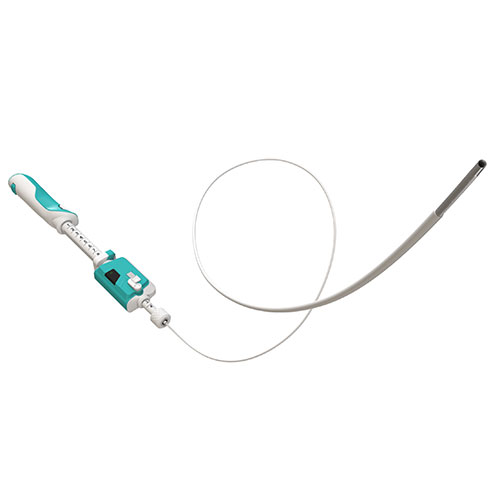 The FDA granted closely-held Limaca Medical of Israel breakthrough device designation for its Precision-GI endoscopic ultrasound biopsy product.
The Precision-GI device is designed to obtain tumor tissue within or adjacent to the gastrointestinal tract. Endoscopic biopsy is performed by a gastroenterologist who accesses the targeted GI tumor utilizing an ultrasound visualization endoscope. Precision-GI is deployed and operated through an instrument channel in the endoscope to biopsy the tumor.
In addition, Precision GI is designed to obtain biopsies for definitive diagnosis of pancreatic cancer and other life-threatening GI cancers more quickly and less traumatically than current products.
"At Limaca, our vision is to ensure that endoscopic biopsies always achieve a definitive diagnosis to enable optimal and timely GI-cancer treatment," Carl Rickenbaugh, CEO of Limaca, said in a statement.
With the breakthrough device designation, "we look forward to accelerating our progress toward our goal of obtaining the FDA's 510(k) clearance to bring Precision-GI to patients in the U.S. in the near future," he added.