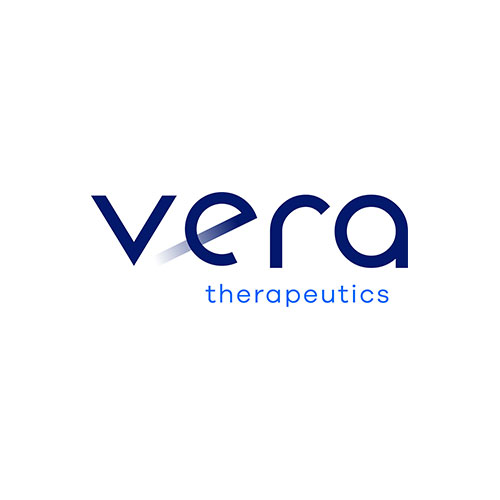 H.C. Wainwright launched coverage of Vera Therapeutics (NASDAQ:VERA) with a "buy" rating and $35 price target. The stock closed at $20 on April 29.
Vera is a clinical-stage biotech company focused on developing disease-modifying medicines for serious immunologic diseases, initially targeting kidney diseases.
Launched in January 2021, with its IPO completed four months later, Vera is rapidly emerging with two mid-to-late-stage assets across three programs and two key data readouts in 2022.
Analyst Ed Arce writes that lead drug, atacicept, is a fusion protein delivered via weekly subcutaneous administration that blocks both B-lymphocyte stimulator and a proliferation inducing ligand, which stimulate B-cells and plasma cells, thereby reducing autoantibody production.
"We believe prior data on atacicept, in-licensed from Merck KGaA, support the potential of its unique dual inhibition mechanism to improve clinical outcomes in both immunoglobulin A nephropathy (IgAN) and lupus nephritis," Mr Arce said.
Vera is evaluating three weekly doses of atacicept in patients with IgAN in the global, randomized, controlled Phase 2b ORIGIN study, with topline data expected in the fourth quarter of 2022.
The primary endpoint in ORIGIN is proteinuria reduction, which is a validated surrogate endpoint for accelerated approval in IgAN, based on the recent FDA approvals, Mr. Arce said.
"We view the ORIGIN readout as the key catalyst and value inflection point this year for Vera," he added.