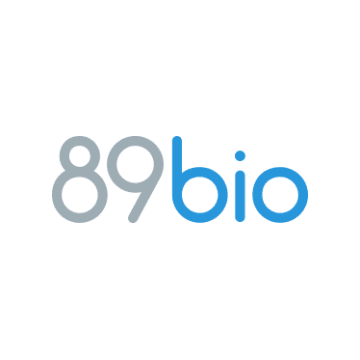 H.C. Wainwright launched coverage of 89bio (NADAQ:ETNB) with a "buy" rating and price target of $46. The stock closed at $11.48 on Dec. 17.
89bio is a clinical-stage biopharmaceutical company focused on the development and commercialization of novel therapies to treat liver and cardio-metabolic diseases. Analyst Ed Arce writes that "two key readouts in the next six months are poised to lift 89bio's shares."
The company's sole development asset is BIO89-100, a specifically engineered glycoPEGylated analog of fibroblast growth factor 21, currently in Phase 2 studies for the treatment of both nonalcoholic steatohepatitis (NASH) and severe hypertriglyceridemia (SHTG).
In early- to-mid January 2022, Mr. Arce said he expects open-label Phase 2a data from a cohort of 20 patients with biopsy-proven NASH. "While we acknowledge the limitations of this data set, primarily open-label, and small sample size of less than 20 with biopsy-conformed NASH, we nonetheless believe this readout has the potential to represent a significant stock catalyst, given it is the first histology data of BIO89-100," he added.
He also said investors are likely to assess the BIO89-100 data next month in the context of Phase 2a data from the only other compound in the class, Akero's efruxifermin (EFX), which is over six months ahead in development. "Specifically, we look for the magnitude of effect for BIO89-100 to be similar to that of the 16-week EFX 50 mg data," Mr. Arce said.
In addition to all usual caveats with cross-study comparisons, "we also stress that neither companies' Phase 2a studies were powered for statistical significance. However, in our view, the comparative calculus in NASH certainly does not rest on efficacy alone", he added.