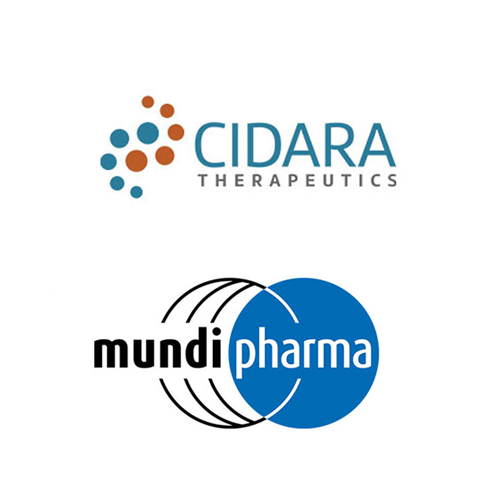 Cidara Therapeutics (NASDAQ:CDTX) and Mundipharma reported positive topline data from the ReSTORE Phase 3 clinical trial, evaluating the efficacy and safety of its once-weekly antifungal candidate, rezafungin, as a potential first-line treatment for candidemia and invasive candidiasis.
Rezafungin met the primary endpoint for an NDA application to the FDA for all-cause mortality at day 30, and also met the primary endpoint for the European Medicines Agency marketing authorization application submission of global cure at day 14.
Both results demonstrated statistical non-inferiority of rezafungin dosed once-weekly, versus caspofungin dosed once-daily, the current standard of care. Rezafungin was generally well tolerated and had a similar safety profile to caspofungin.
"The results of the ReSTORE trial reinforce our belief that rezafungin has the potential to have a significant impact on the care of patients battling difficult-to-treat and often deadly invasive Candida infections," Jeffrey Stein, Ph.D., president and CEO of Cidara, said in a statement.
"We are pleased by the overall efficacy and safety results including the data on early efficacy outcomes and intensive care unit stay," he added. "With the results of both the STRIVE and ReSTORE trials now in hand, which together form our registration package, we intend to file our NDA with the FDA and other regulators outside the U.S. in mid-2022," Dr. Stein said.
George Thompson, M.D., principal investigator in the ReSTORE trial and professor of clinical medicine at the University of California, Davis, School of Medicine, added, "Those of us treating deadly fungal infections have been anticipating these data and, if rezafungin is approved, it could be an important new option for the care of our patients."
Mundipharma has commercial rights to rezafungin outside the U.S. and in Japan.
"We are thrilled to announce these data that support the potential use of once-weekly rezafungin which, if approved, will be the first new treatment option for patients with candidemia and/or invasive candidiasis in more than a decade," said Brian Sheehan, Ph.D. and CSO at Mundipharma.