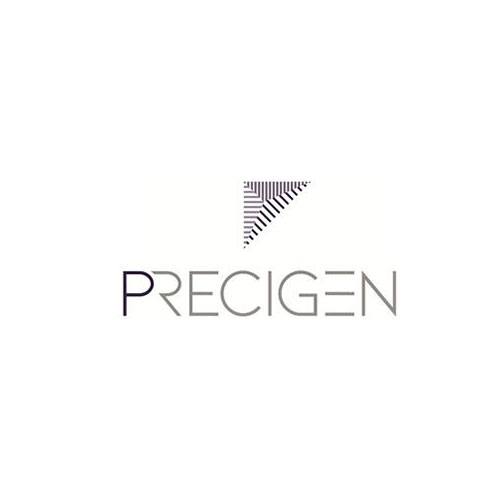 Precigen (NASDAQ:PGEN) presented positive interim data at the ASH annual meeting from an ongoing Phase 1/1b clinical study of PRGN-3006 UltraCAR-T in patients with relapsed or refractory (r/r) acute myeloid leukemia (AML) and higher-risk myelodysplastic syndromes (MDS).
The oral presentation was delivered by David Sallman, M.D., assistant member in the department of malignant hematology at the H. Lee Moffitt Cancer Center & Research Institute and a lead investigator for the PRGN-3006 clinical trial.
PRGN-3006 UltraCAR-T is a multigenic autologous CAR-T simultaneously expressing a CAR specifically targeting CD33; membrane bound IL-15 for enhanced in vivo expansion and persistence; and a kill switch to conditionally eliminate CAR-T cells for an improved safety profile.
Among other things, the study's finding included:
• A single administration of UltraCAR-T cells following overnight manufacturing demonstrated robust expansion and persistence in blood and bone marrow with or without lymphodepletion.
• Patient case study demonstrated the ability of UltraCAR-T cells to persist and reactivate upon the reoccurrence of tumor blasts.
• Objective response rate of 50%, one partial response and two complete responses for the lymphodepletion cohort at the two lowest dose levels.
• One responder in the lymphodepletion cohort subsequently bridged to allo-HSCT with ongoing survival greater than one year.
• Stable disease for more than three months in 33% of patients in the non-lymphodepletion cohort.
• PRGN-3006 UltraCAR-T demonstrated a very favorable safety profile with no dose-limiting toxicities and no neurotoxicity.
• And gene expression data showed enhancement in the cytotoxicity, costimulatory signaling, and lymphoid compartment pathways and a decrease in the apoptosis pathways in the responding patients following low dose PRGN-3006 infusion in the lymphodepletion cohort.
"We are excited by these interim data, which clearly highlight the extraordinary potential and flexibility of the UltraCAR-T platform to deliver precision medicine to patients at any time, at any place and as many times as needed," Helen Sabzevari, Ph.D., president and CEO of Precigen, said in a statement.
"Based on the favorable safety profile and excellent expansion observed for both the lymphodepletion and the non-lymphodepletion cohorts, we believe UltraCAR-T cells have the potential to improve outcomes for cancer patients," she added.