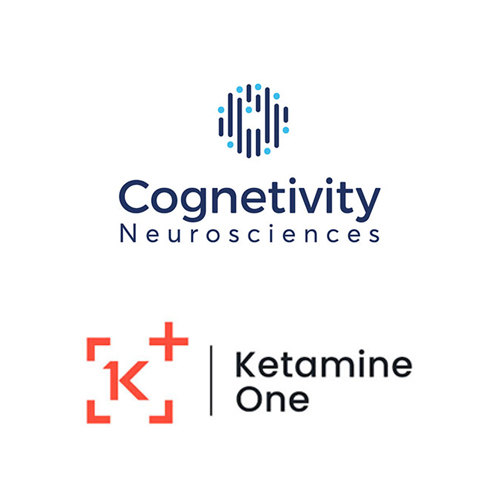 Cognetivity Neurosciences (CSE:CGN; OTCQB:CGNSF; FWB:1UB) entered a collaborative partnership with Ketamine One Capital to study and develop assessments for depression and post-traumatic stress disorder (PTSD).
In the initial stage of the partnership, Cognetivity and Ketamine One will partner on two separate clinical studies: one for depression and the second for PTSD. Protocols for both studies have received Institutional Review Board approval and patient recruitment is expected to occur in early 2022.
Ketamine One's wholly-owned subsidiary, KGK Science, will lead the study, while Cognetivity will lead the analysis. Cognetivity's Integrated Cognitive Assessment (ICA) technology will be used to monitor changes in patients' cognitive ability as they undergo ketamine-assisted treatment for depression and PTSD.
Ketamine One is a next-generation health and wellness company focused on transforming the treatment of mental health through the provision of ketamine-assisted therapy and psychedelic medicines. Cognetivity's ICA technology has already been deployed throughout Ketamine One's network of clinics in North America.
The clinical studies will add to the extensive body of data validating the ICA's use as a cognitive testing tool and will generate novel intellectual property regarding the ICA's predictive and long-term monitoring.
"Depression and PTSD are sadly very common conditions and existing approaches to treating them leave a lot to be desired," Adam Deffett, interim CEO of Ketamine One, said in a statement.
"With the crucial involvement of the ICA, this study will further demonstrate the power of our therapies as we pursue our goal of changing how mental health is treated across North America," he added.
Dr. Sina Habibi, CEO of Cognetivity, said these disease areas represent important use cases for the ICA beyond its core application as a clinical tool for early detection of cognitive impairment.
"Expanding into applications such as this demonstrates the strength of the technology's fundamental capabilities and the ongoing global need for much-improved cognitive testing across a huge number of areas," he added.