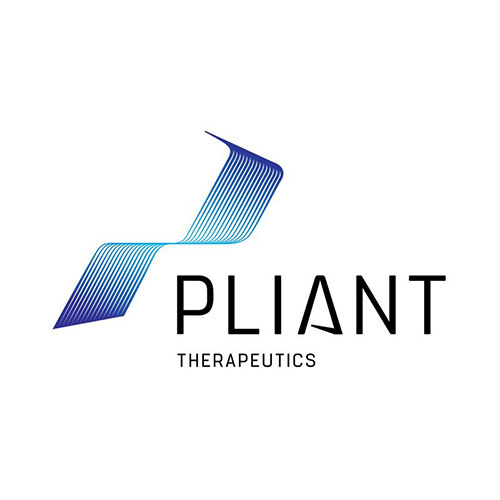 H.C. Wainwright initiated coverage of Pliant Therapeutics (NASDAQ:PLRX) with a "buy" rating and $45 price target. The stock closed at $16.81 on Nov. 2.
Pliant is a clinical-stage biopharmaceutical company focused on the discovery and development of novel therapies for treating fibrosis by inhibiting integrin-mediated activation of transforming growth factor-beta. The multifunctional cytokine is a central mediator in tissue fibrosis, which is characterized by excessive accumulation of collagen, destroying its normal architecture, ultimately leading to organ dysfunction and failure.
Pliant's lead compound, PLN-74809 is enrolling patients in two Phase 2a trials of rare diseases: idiopathic pulmonary fibrosis and primary sclerosing cholangitis, both of which have orphan drug designation from the FDA.
While prior data establishing potent inhibition of gene expression and human proof-of-biological mechanism de-risks clinical development, leveraging advanced diagnostic techniques, including live patient tissue assays, PET and collagen imaging, allows for a "rapid, efficient and rational development path," writes analyst Ed Arce.
Beyond PLN-74809, Mr. Arce said a strategic partnership with Novartis on PLN-1474, a selective integrin inhibitor in NASH, provides "meaningful validation for Pliant's R&D platform," while preclinical programs in oncology and muscular dystrophies offer optionality.
"Overall, we anticipate positive top-line results from the INTEGRIS-IPF study in the second quarter of 2022, and expect the first efficacy data in idiopathic pulmonary fibrosis patients to represent a major catalyst for the shares," he said.
"Despite positive data to date and risk-reduced profile (multiple monoclonal antibody integrin inhibitors approved), Pliant is currently trading near 52-week lows due to, in our view, macro events leading to a transient sector rotation out of small-cap biotech that in most cases we believe to be overdone. Thus, we view current levels as an excellent entry point," Mr. Acre said.