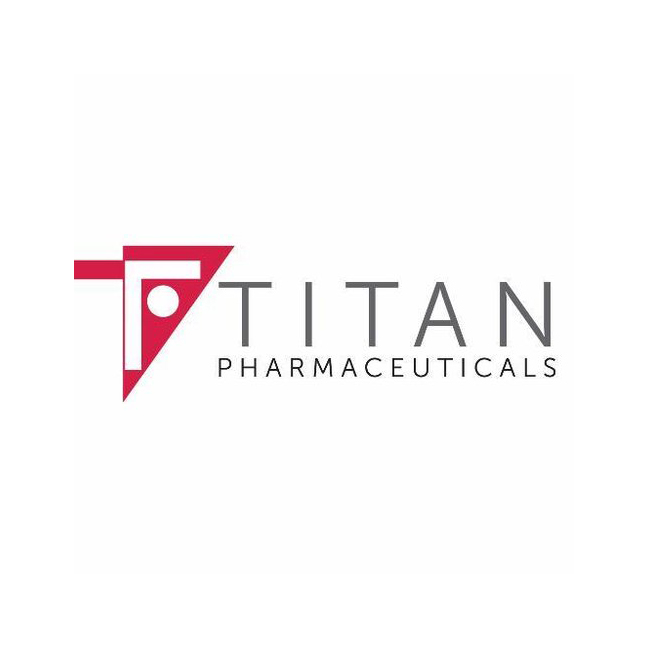 Titan Pharmaceuticals (NASDAQ:TTNP) entered into a research and option license agreement with the MUSC Foundation for Research Development (MUSC FRD) and will conduct certain research, evaluation, proof-of-concept development and testing of at least three tetrapeptide kappa-opioid receptor agonist compounds.
The compounds are related to a provisional U.S. patent application previously assigned to MUSC FRD by the Medical University of South Carolina (MUSC) and entitled, "Opioid Agonists and Methods of Use Thereof."
In exchange, FRD has granted Titan an option to acquire an exclusive worldwide, commercial license to the inventions related to MUSC's compounds.
"We are excited to begin research on MUSC FRD's tetrapeptide kappa-opioid receptor agonist compounds, particularly following encouraging early results from the first studies of Titan's kappa-opioid receptor agonist peptide, TP-2021, in a murine model of chronic pruritis," Kate Beebe DeVarney, Ph.D., president and COO of Titan, said in a statement.
"Having recently demonstrated that ProNeura-based implants provided sustained, therapeutic levels of TP-2021 in this animal model, we believe that our platform can be applied to MUSC FRD's compounds as well, potentially strengthening and broadening Titan's patent portfolio in this field," she added.
Scott Davis, Ph.D., senior director of innovation support and commercialization of MUSC FRD, said the foundation is pleased to enter into the agreement with Titan to develop, and "potentially commercialize these promising therapeutic compounds and look forward to the results of Titan's research initiatives."
MUSC FRD is responsible for evaluating intellectual assets the enterprise owns and serves as an one-stop shop for advancing innovation at MUSC.