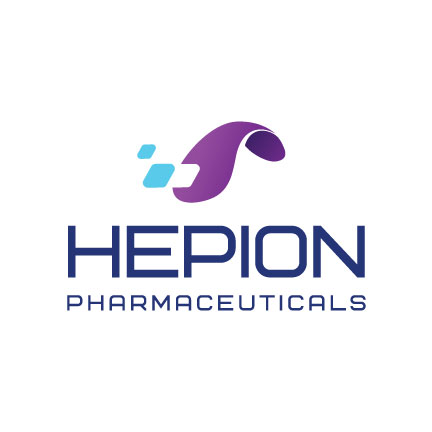 Hepion Pharmaceuticals (NASDAQ:HEPA) is initiating a Phase 2b clinical trial after releasing additional positive efficacy data from its Phase 2a AMBITION trial with CRV431 for the treatment of non-alcoholic steatohepatitis (NASH).
The AMBITION trial was designed to investigate once-daily oral administration of CRV431 at doses of 75 mg to 12 patients and 225 mg to 17 patients administered as soft gelatin capsules to presumed F2 and F3 NASH subjects for 28 days, followed by a 14-day observation period for safety.
Hepion previously reported  that all primary endpoints of the AMBITION NASH trial, including safety, tolerability and pharmacokinetics were met.
In its latest update, Hepion announced that additional data on biomarkers, alanine aminotransferase (ALT) and N-terminal type III collagen pro-peptide (Pro-C3), as well as advanced pharmacologic and bioinformatic analyses that indicate CRV431 efficacy in treating NASH patients.
Once-daily 225 mg dosing of CRV431 decreased mean Pro-C3 levels by 7.9% (-2.1 ng/ml) and 22.4% (11.6 ng/ml) at days 28 and 42, respectively, in seven subjects stratified for baseline Pro-C3 levels greater than 17.5 ng/mL.
Pro-C3 levels greater than 15-to-20 ng/ml are generally accepted to represent active NASH disease activity and the primary patient population for treatment by many NASH drug candidates.
In the 225 mg CRV431 cohort, placebo treatment with nine patients similarly stratified by baseline Pro-C3 greater than 17.5 ng/mL resulted in a mean increase of 3.5% (0.7 ng/ml) and a mean decrease of 4.7% (-1.6 ng/ml) at days 28 and 42, respectively.
The same Pro-C3 baseline stratification for the 75 mg CRV431 dose in 11 patients resulted in a mean decrease in Pro-C3 of 9.1% by day 42, indicating a dose-dependent effect.
When stratified for baseline Pro-C3 levels greater than 15.0 ng/mL, 225 mg once daily CRV431 in nine patients reduced mean levels by 4.1% and 14.3% at days 14 and 28 days, respectively, compared with a mean increase of 1.5% and a decrease of 8.8% in the placebo group of nine patients at days 28 and 42, respectively. The reductions in Pro-C3 produced by CRV431 treatment mirror the previously reported dose-dependent declines in ALT.
In addition, more detailed analyses of the AMBITION trial data using Hepion's proprietary AI-POWR platform provided further evidence of CRV431 efficacy in the treatment of NASH.
For one thing, pharmacokinetic-pharmacodynamic analyses were able to generate robust models that could predict whether individual patients would show reductions in ALT and Pro-C3 based on CRV431 exposure, baseline ALT, Pro-C3, and other demographic and clinical measurements.
Second, analysis of full-genome, ribonucleic acid sequencing data from the patients revealed that CRV431 treatment produced changes in gene expression that were consistent with anti-fibrotic effects. The CRV431-induced changes in gene expression included six key collagen isoforms, and many other structural and enzymatic constituents of the fibrotic matrix.
Supervised machine learning analyses also were able to categorize patients as responders or non-responders based on their transcriptome responses to CRV431 treatment.
"The decline in Pro-C3 that was observed in the AMBITION trial puts us well within the range of NASH data published by other companies with later-stage NASH drug candidates," Todd Hobbs, M.D. and CMO of Hepion, said in a statement.
"But notably, these declines in Pro-C3 with CRV431 occurred in only four weeks, compared with declines with other agents, where the changes occurred over several months," he added.
Patrick Mayo, Ph.D. and SVP clinical pharmacology and analytics, noted the sustained effects of CRV431 as evidenced by the Pro-C3 changes at day 42. "The long terminal half-life of CRV431 can explain these findings and, in fact, circulating blood concentrations of CRV431 are present at day 42, even though drug administration stopped on day 28," he added.
Dr. Mayo also pointed to the benefits of Hepion's machine learning and proprietary AI-POWR. "We have been able to construct models that may predict a priori who will respond to CRV431. In this context, we believe that we can predict how much of a reduction in ALT and Pro-C3 may be expected in any given subject, even as early as the first administered dose of CRV431."
Dr. Mayo added that Hepion demonstrated that this works "very elegantly in predicting ALT and Pro-C3 responses of subjects in the AMBITION trial with a high degree of accuracy."
Robert Foster, Ph.D. and CEO of Hepion, said the company believes it may now be able to mitigate a great deal of development risk with the AI and machine learning tools developed and utilized by its clinical pharmacology group.
"The fact that our team has been able to identify early changes in important biomarkers and in collagen genes, while developing predictive responder analyses, should help propel us in the NASH drug development space," he said.
"Ultimately, our goal is to employ our models to optimize trial design, efficiency, cost, and outcomes, while mitigating development risk," he added.
In many ways, "we believe that what we are doing is unprecedented in NASH drug development. We are confident that the AMBITION trial and our detailed analyses set the stage for success in the upcoming and larger Phase 2b program called, ASCEND-NASH."
---