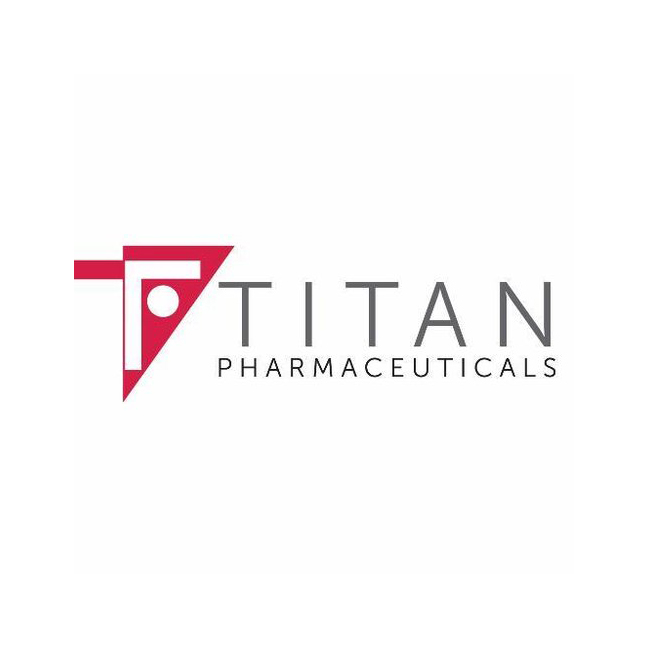 Titan Pharmaceuticals (NASDAQ:TTNP) reported that an in vivo study of its ProNeura-based human kappa-opioid receptor agonist, TP-2021, implant in an established itch-induced mouse model has demonstrated the potential to provide extended efficacy and durability in the treatment of moderate-to-severe chronic pruritus, or itch.
Based on earlier positive data with subcutaneous injection of TP-2021 and the selective binding exhibited by TP-2021 at the kappa opioid receptor, Titan tested ProNeura-based TP-2021 implants in an initial study conducted in collaboration with Charles Chavkin, Ph.D., the Allan and Phyllis Treuer Endowed Chair of Pain Research, and professor, Department of Pharmacology, at the University of Washington Health Sciences Center in Seattle.
Following implantation of one TP-2021 prototype implant, the treated and untreated control mice were repeatedly challenged with 5′-guanidinonaltrindole. The results from these studies demonstrated that the experimental TP-2021 implants provided sustained itch suppression for a period of 14 days post-implantation.
In addition, mice were sampled for pharmacokinetic analysis following subcutaneous acute injection with TP-2021 in saline or following implantation with one TP-2021 implant. The results indicate that the mouse implant provided sustained plasma concentrations of TP-2021 that were well above the levels observed to provide therapeutic anti-pruritus activity after acute administration.
"This is a clear early demonstration of the potential of TP-2021 implants for long-term treatment of pruritus, and of Titan's proprietary ProNeura implant platform to provide in-vivolong-term delivery of peptides at biologically-active concentrations," Titan said in a statement.
Dr. Chavkin said the results of these nonclinical studies with TP-2021 implants are very encouraging, and indicate that sustained delivery of kappa opioid receptor agonists should be able to provide long-term anti-pruritus benefits in humans.
Kate Beebe DeVarney, Ph.D., president and COO of Titan, said that having established that ProNeura-based prototype implants can provide continuous delivery of TP-2021 in this murine efficacy model, the company will now fine-tune and optimize the TP-2021 implant to show significantly longer duration of release in larger animal models.
"This will further support the capability of  attaining substantially longer target plasma levels in humans, with the goal of delivering efficacious therapy for six months or longer following a single subdermal implantation," Dr. DeVarney said. 
"We have extensive prior experience with this process, and believe we have the necessary proprietary know-how to manufacture cGMP quality implants required to complete the requisite nonclinical safety and pharmacology studies that will allow filing of an IND application for human clinical development of this novel treatment," she added.
Marc Rubin, M.D., executive chairman of Titan, said that in addition to the company's progress on TP-2021 and on the nalmefene implant development program for opioid use disorder, which is supported by a grant from the National Institute on Drug Abuse, "we have confidence that the ProNeura platform has the potential for application in a number of additional settings, and we look forward to future partnering opportunities in order to further expand Titan's product development pipeline."