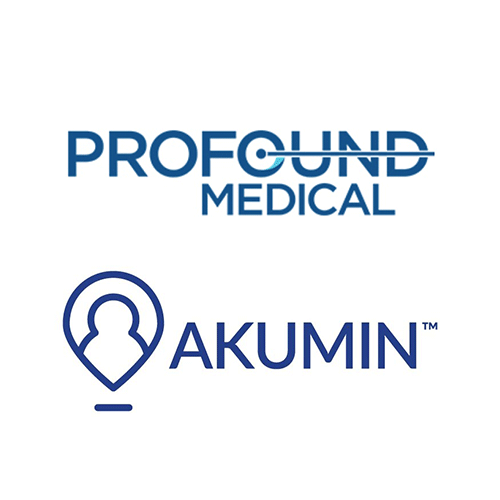 Profound Medical (NASDAQ:PROF; TSX:PRN) signed a multi-site imaging center agreement for its TULSA-PRO device with Akumin (NASDAQ, TSX:AKU), a leading provider of freestanding, fixed-site outpatient diagnostic imaging services in the U.S.
Under the accord, Profound expects to install TULSA-PRO systems at up to 10 Akumin centers to be outfitted with diagnostic and therapeutic imaging services specifically dedicated towards men's health. All of the TULSA-PRO systems will be placed under Profound's per procedure business model.
TULSA-PRO combines real-time MRI, robotically-driven transurethral ultrasound and closed-loop temperature feedback control. The technology is designed to provide customizable and predictable radiation-free ablation of a surgeon-defined prostate volume while actively protecting the urethra and rectum.
The initial geographic focus of the relationship will be in Florida, with Texas and Pennsylvania expected to follow. Based on the success of the first 10 installations, the two companies hope to expand their relationship in the future to include additional Akumin men's health centers.
"We believe that Akumin will be a particularly strong partner for us given its strategy to become a leading full-service provider of men's health and its geographic density in Florida, one of the largest markets for prostate care in the country," Arun Menawat, Ph.D., chairman and CEO of Profound, said in a statement.
The first Akumin TULSA-PRO site is expected to be operational in the fourth quarter of 2021.
Riadh Zine, president and CEO of Akumin, said that in collaboration with urologists and using a consumer-centric approach, "Akumin's goal is to redefine the delivery of prostate care through diagnostic imaging, minimally invasive treatment, and post-treatment monitoring."
TULSA-PRO is a customizable and incision-free prostate disease treatment system that minimizes the impact on men's functional abilities and provides the highest quality of life after treatment, he added.