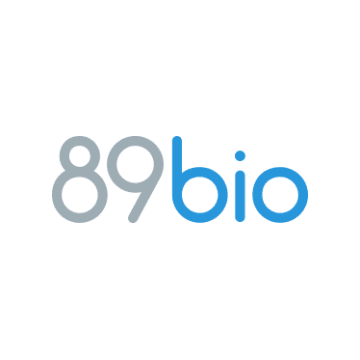 Cantor Fitzgerald launched coverage of 89bio (NASDAQ:ETNB) with an "overweight" rating and $58 price target. The stock closed at $25.81 on April 20.
89bio is developing BIO89-100, its injectable FGF21 hormone analog, which is entering a Phase 2b program in non-alcoholic steatohepatitis (NASH) and also in Phase 2 in severe hypertriglyceridemia.
"We view FGF21 as one of the most promising mechanisms in development for NASH, which has already been clinically validated by Phase 2a data in mid-2020 from competitor Akero Therapeutics' FGF21 analog, efruxifermin," writes analyst Emma Nealon.
At approximated $500-million in market cap, "we think 89bio is undervalued relative to Akero at about $1-billion as both are single-product companies developing FGF21 analogs for NASH," she added.
"We think this disconnect is mainly due to differences in 89bio's Phase 2a trial design and because we have not yet seen histology data (liver biopsies) for BIO89-100," Ms. Nealon said. "We view the first histology data for BIO89-100 by year-end 2021 as an important catalyst for shares that could close this valuation gap."