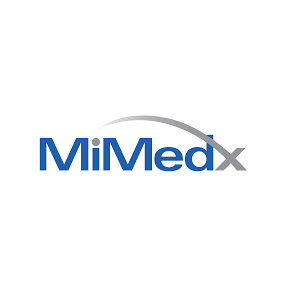 MiMedx Group (NASDAQ:MDXG) announced that the last patients have completed their last clinical visits in two late-stage IND trials: Phase 3 studies of AmnioFix injectable as a potential treatment for plantar fasciitis and Achilles tendonitis.
In addition, all clinical effectiveness endpoint visits have been completed in a Phase 2b study of micronized dehydrated human amnion chorion membrane as a potential treatment for knee osteoarthritis.
With the completion of these patient visits, the company will begin the planned review and statistical analyses of data from all three trials.
"These trials play key roles in our late-stage AmnioFix Injectable pipeline, and with last patient visits complete across the three trials, we will now lock the databases, conduct the appropriate statistical analyses, and request meetings with the FDA to review the findings," Timothy Wright, CEO, said in a statement.
"We anticipate announcing top-line results of all three trials this summer, have commenced planning efforts to initiate our Phase 3 clinical trial for knee osteoarthritis, and plan to file a BLA for plantar fasciitis in the first half of 2022," he added.
"Although we do not anticipate pursuing a BLA for Achilles tendonitis, we expect to glean valuable safety data for the AmnioFix Injectable product from that trial."
Alfred Gellhorn, M.D., adjunct associate professor of clinical rehabilitation and director of sports medicine, Weill Cornell Medicine, said there is a tremendous unmet need for safe and effective treatment options for knee osteoarthritis.
He said the osteoarthritis community has long recognized that current treatment options are painfully insufficient. "The benefit of a novel therapeutic option in this setting for both patients and clinicians cannot be overstated."