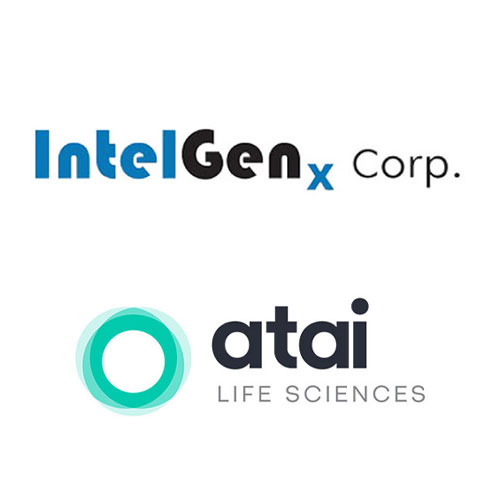 IntelGenx (TSXV:IGX; OTCQB:IGXT), a leader in pharmaceutical films, agreed to a strategic partnership with atai Life Sciences to develop treatments for mental health disorders.
Under the accord, atai initially will acquire an approximate 25% interest in IntelGenx.
atai has agreed to purchase 37.3 million common shares and 22.38 warrants of IntelGenx for gross proceeds of slightly more than $12.3-million (U.S.). Each warrant will entitle atai to purchase one additional common share at a price of 35 cents (U.S.) for three years.
atai will also provide IntelGenx with a secured term loan of $2-million (U.S.).
The partnership and investment are subject to shareholder approval at IntelGenx's annual meeting on May 11. The loan is repayable 120 days after the meeting and not later than Sept. 30, 2021.
The partnership will focus on compounds for the prevention or treatment of mental health diseases or disorders, including compounds that have psychedelic, entactogenic and/or oneirophrenic properties.
"This transaction with atai is truly transformational for IntelGenx, catapulting us into a leadership position within the novel therapeutics field of psychedelics while, at the same time, providing the requisite financial resources to continue to advance our robust portfolio of other innovative pharmaceutical film product candidates towards commercialization," Dr. Horst Zerbe, CEO of IntelGenx, said in a statement.
atai was founded in 2018 as a response to the significant unmet need and lack of innovation in the mental health treatment landscape, with a focus to develop innovative therapeutics to treat depression, anxiety, addiction, and other mental health disorders.
Florian Brand, CEO of atai, said the company believes the combination of its development candidates with IntelGenx's film technology holds strong clinical promise in the treatment of mental health disorders.
"The film technology avoids first-pass metabolism and may allow for the delivery of compounds that are non-orally bioavailable," he added. In addition, "eliminating first-pass metabolism may reduce the serum concentrations of metabolites, potentially improving safety and tolerability."
IntelGenx said it plans to promptly submit a listing application to the Toronto Stock Exchange with a target for the listing after the securities purchase agreement closes.
In addition, atai will have the right to appoint nominees to the IntelGenx board in the same proportion to the number of board members as the shares held by atai.