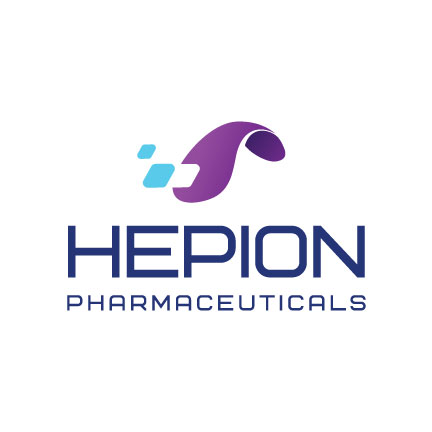 Hepion Pharmaceuticals (NASDAQ:HEPA) reported positive top line data from the low dose cohort in its Phase 2a AMBITION clinical trial of 75 mg CRV431, an oral, once-daily novel cyclophilin inhibitor, for the treatment of advanced non-alcoholic steatohepatitis (NASH).
This Phase 2a study is continuing with the higher dose of 225 mg CRV431, with NASH patient dosing expected to be completed in the first quarter of 2021. Hepion's Phase 2b trial is anticipated to start midway through 2021.
The Phase 2a results of the low dose group indicated that CRV431 was generally safe and well tolerated. The pharmacokinetics further indicated that blood concentrations of CRV431 were similar to those observed in earlier Phase 1 studies in healthy volunteers, suggesting that the pharmacokinetics profile in moderate-to-severe NASH patients did not appear to be altered by disease.
Biomarkers of efficacy, including declines in alanine aminotransferase (ALT) and aspartate aminotransferase (AST) from baseline to day 28 were observed, with mean declines of 18.4% and 12.1%, respectively. At day 28 in the placebo group, the changes observed for ALT and AST from baseline were a 0.65% reduction and a 2.52% increase, respectively.
The primary objectives of the AMBITION trial are to assess safety and tolerability of CRV431, as well as to delineate pharmacokinetics. The secondary outcome measure of the Phase 2a trial is to evaluate decreases in antifibrotic markers from baseline to the end of study.
"The reductions in the liver chemistry tests, ALT and AST, occurred rapidly and were sustained throughout the 28 days of dosing," Dr. Stephen Harrison, Hepion's consultant medical director, said in a statement. These reductions began to return to baseline once the patients stopped taking CRV431 at the end of the study, "indicative of a drug effect."
Dr. Harrison these early signals are supportive of positive actions on liver health in a short period of time with the low dose of CRV431. Fibrosis biomarkers, as well as the higher dose of CRV431, will be evaluated in the second cohort.
Dr. Robert Foster, CEO of Hepion, said that although the primary focus of the Phase 2a study was to examine safety and tolerability of CRV431 in NASH patients, "we were hoping to see early signs of potential efficacy and are pleased with the results thus far."
The company will continue to monitor liver safety lab tests in the higher dose group and will also look at a panel of serum fibrosis biomarkers.
"Once completed, we will analyze all the data from the Phase 1 and 2a trials, as well as our non-clinical studies to conduct an a priori analysis with our artificial intelligence platform, AI-POWR, to enrich our Phase 2b study design and optimize it for outcomes," he added.