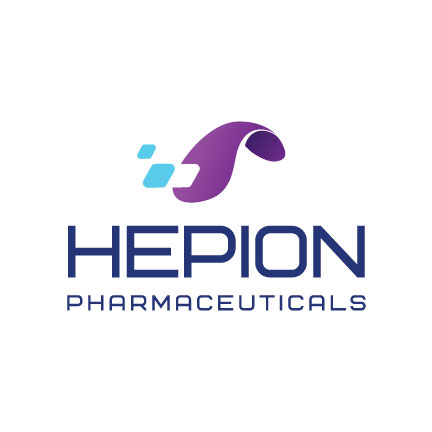 Hepion Pharmaceuticals (NASDAQ:HEPA) is planning to commence a Phase 2a trial of CRV431 for the treatment of NASH fibrosis in June.
The study, called AMBITION, will enroll 18 adults with presumed NASH F2- or F3-stage fibrosis. Twelve patients will receive 75 mg of CRV431, with the remaining six patients receiving placebo, both administered orally, once daily in a fasted state, for 28 days.
The trial's primary objective is to evaluate the safety, tolerability and pharmacokinetics of CRV431, compared to placebo control, over 28 days of dosing. Its secondary objective is to evaluate CRV431's antifibrotic activity, as measured by quantification of selected biomarkers of fibrosis.
"The treatment of patients with advanced fibrosis due to NASH remains an area of significant unmet need," Dr. Stephen Harrison, Hepion's consultant medical director and the study's principal investigator, said in a statement.
"Currently, there are no FDA approved treatments for NASH fibrosis, so I am encouraged by the news that CRV431 is moving forward into Phase 2 development. This study will examine patients likely to have NASH and fibrosis, based on well-established non-invasive tests, and will provide important data on safety related to dosing CRV431 in this patient population," he added.
The company expects to report results from the study by the end of 2020.
Hepion has demonstrated CRV431's antifibrotic effect in seven separate studies, across four different in vivomodels. Studies have also been conducted in fibroblastic cells derived from five different organs, two human precision cut liver slice models of liver disease and one human precision cut lung slice from a patient with idiopathic pulmonary fibrosis.
All of these studies demonstrated fibrosis reductions, ranging from 30-100%, with one study also demonstrating CRV431's ability to prevent cirrhosis, the most advanced stage of fibrosis in which liver function is significantly impaired.
Dr. Robert Foster, Hepion's CEO, said, "To date, we have generated a large body of data demonstrating CRV431's broad-spectrum antifibrotic activity, not just in the liver, but in other organs as well, so we are confident that the results of this Phase 2a study will be positive.
"In NASH, fibrosis is considered the strongest predictor of adverse clinical outcomes, including liver-related death. Likewise, fibrotic scarring is a major driver of pathology in many other conditions, and there remains a need for direct antifibrotic treatments."
Hepion is nearing completion of its multiple ascending dose study of CRV431 and its Phase 2a study protocol has been submitted to, and reviewed by the FDA.