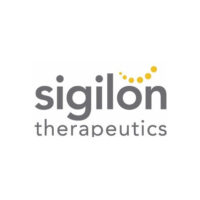 Closely-held Sigilon Therapeutics completed an $80.3-million Series B financing to advance its Shielded Living Therapeutics platform to the clinic.
The funding will support the first-in-human clinical trial of Sigilon's novel encapsulated cell therapy for hemophilia A, expected to begin in the first half of 2020, as well as continued advancement and expansion of Sigilon's programs in rare blood disorders, lysosomal diseases and endocrine and immune disorders. Sigilon's lead investigational therapy for hemophilia A, SIG-001, has received an orphan drug designation from the FDA.
Canada Pension Plan Investment, Longevity Vision Fund and funds managed by BlackRock joined founding investor, Flagship Pioneering, and other existing investors, including Eli Lilly, in the B round, which brings Sigilon's total funding to more than $195-million.
"Our Shielded Living Therapeutics platform is designed to give patients who have chronic diseases a convenient, safe, long-term therapeutic benefit," Dr. Rogerio Vivaldi, president and CEO of Sigilon, said in a statement.
"We believe encapsulating engineered human cells in our proprietary matrix will enable us to deliver controlled doses of therapeutic proteins without the need for immunosuppression and without the risks associated with modifying patients' genomes," he added.
Sigilon was founded to develop immune-protected, bio-engineered cells to restore normal physiology in a wide range of diseases without immune rejection, liberating patients from the challenges associated with existing treatments for serious chronic diseases.