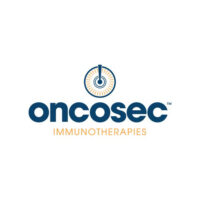 OncoSec Medical (NASDAQ:ONCS) presented interim results from KEYNOTE-890, an ongoing Phase 2 study of its TAVO drug candidate in combination with KEYTRUDA in patients with metastatic, chemotherapy-refractory triple negative breast cancer (mTNBC).
The interim analysis, presented at the San Antonio Breast Cancer Symposium, included more than half of the patients (14 out of 25) enrolled in the KEYNOTE-890 study, evaluating tumor responses, related immunological responses and safety.
Four of the 14 patients showed a rapid tumor reduction and had an objective response rate (ORR) of 28.5%, including a deep partial response in a patient with multiple liver, bone, skin and nodal metastases and a short disease-free interval following neoadjuvant chemotherapy. Three of the four patients with a partial response experienced deepening tumor shrinkage over six months.
Stable disease was observed in three patients (21.4%), with two stable disease patients reporting 20% or greater tumor shrinkage.
"These preliminary data suggest that TAVO may enhance sensitivity to KEYTRUDA in mTNBC patients with a 28.5% ORR reported," Dr. Melinda Telli of Stanford University School of Medicine, said in a statement. "I'm encouraged by the tumor responses observed in PD-L1 negative patients and the overall safety profile."
In addition, TAVO and KEYTRUDA were well tolerated, with only three-of-16 patients experiencing grade 3 treatment-related adverse events with combination treatment.
To date, the KEYNOTE-890 study has enrolled 24 of the planned 25 patients. OncoSec expects to report the full data results in 2020.