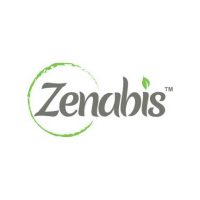 Zenabis Global (TSX:ZENA) appointed Kevin Coft as interim CEO, effective immediately, replacing Andrew Grieve, whose contract was set to expire shortly.
While Mr. Grieve will be returning to his investment business, he has agreed to continue as a member of the board, which has retained Korn Ferry to assist in hiring a permanent CEO. The board expects to have a permanent CEO in place in the first quarter of 2020.
Mr. Coft was one of Zenabis' founding members, having previously acted as CEO when it was a part of the Sun Pharm group, and before the amalgamation with Bevo Agro that created Zenabis Global.
In that role, he was responsible for Zenabis achieving compliance as a Canadian cannabis licensed producer. Most recently, he was responsible for the construction build-out of Zenabis' facilities across Canada, as chief facilities officer, including one of Canada's largest indoor cannabis cultivation facilities in Atholville, New Brunswick.
"Zenabis has developed rapidly since its public listing, with a variety of capital raisings, large-scale construction, and most importantly, increasingly large harvests of high-quality cannabis," Mr. Coft said in a statement.
"Zenabis has come a long way in a short period of time, and I am excited about leading the team on an interim basis as we enter the next chapter of our development and seek to establish Zenabis as a cash flow positive, operationally efficient leader in the industry," he added.