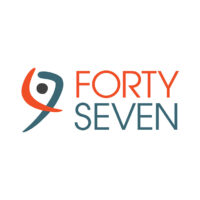 Analysts for H.C. Wainwright and BTIG raised their price targets for Forty Seven (NASDAQ:FTSV) after the company updated results from its ongoing Phase 1b clinical study of magrolimab (5F9) in combination with azacitidine for the treatment of higher-risk myelodysplastic syndrome (MDS) and untreated acute myeloid leukemia (AML), unfit for induction chemotherapy, at the ASH meeting.
"We are encouraged by the clinical data and consequently are increasing the probability of launch for magrolimab for the treatment of MDS and AML to 48.5% from 25% and to 26.1% from 12.5% in our financial model, respectively," writes HCW analyst Swayampakula Ramakanth.
He reiterated his "buy" rating and raised his price target to $36 from $21. The stock closed at $30.43 on Dec. 9.
BTIG analyst Robert Hazlett said his takeaways from the company's presentation at ASH are that 5F9 demonstrated "deep, durable responses in both settings, and that there is potential for rapid progress of 5F9 in both. We now increase our probability of success for 5F9 in AML, establish material revenue in MDS, lower future share dilution owing to Forty Seven share appreciation, and increase the potential for M&A with Forty Seven."
Mr. Hazlett reiterated his "buy" rating and raised his price target for Forty Seven to $40 from $17, which he said includes enhanced M&A potential.
In addition to the clinical update, Forty Seven also updated its registration plan for the MDS indication. After discussions with the FDA, Mr. Ramakanth said management believes that the successful completion of a single-arm study followed by a randomized, Phase 3 ENHANCE study would be sufficient for regulatory approval.
As a result, the company plans to expand the ongoing Phase 1b study to roughly 90 patients and initiate the Phase 3 ENHANCE study in the first half of 2020.
"In our view, magrolimab could potentially be granted accelerated approval, if the expanded Phase 1b study results reiterate the current data," Mr. Ramakanth said, adding that currently, "we expect the company to file the BLA application for MDS before the end of 2021."