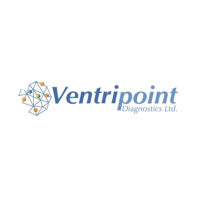 Ventripoint Diagnostics (TSXV:VPT; OTCQB:CPTDF) is exhibiting for the first time at the Radiological Society of North America's scientific assembly and annual meeting in Chicago from Dec. 1 to 6.
Ventripoint recently received FDA clearance for its new model, VMS+ 3.0, and will showcase the new system to business leaders and healthcare professionals in radiology from around the world.
The VMS+ 3.0 connects to standard echocardiography machines, the most widely used cardiac imaging technology globally. The system uses a proprietary Knowledge Based Reconstruction technology creating 3D images of the heart and calculates volumes and ejection fraction for all four cardiac chambers with accuracy equivalent to MRI. The system can reduce the need for MRI in pediatrics and adults.
"We are particularly excited about the changes we have made to the latest model of the device, including an interactive and intuitive navigational guide and the innovative tracking sensor technology that has considerably improved the user experience," Justin Leushner, president and CEO, said in a statement.