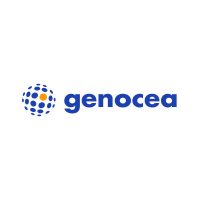 SVB Leerink launched coverage of Genocea Biosciences (NASDAQ:GNCA) with an "outperform" rating and price target of $7. The stock closed at $2.24 on Nov. 14.
"Our positive view is based on the promise of Genocea's ATLAS immuno-profiling platform and its application for the empiric identification of neoantigens for vaccine and cell therapy," writes analyst Daina Graybosch.
As the only clinical-stage neoantigen vaccine company using empiric selection of neoantigens, Genocea has "no exposure to the risk that comes with reliance on in silico prediction platforms," she added.
In addition, she said ATLAS is "alone in its ability to identify inhibitory neoantigens, which may have an immuno-suppressive effect that negates benefit from stimulatory T-cell responses.
Genocea is currently recruiting metastatic patients to its Phase 1/2 trial with GEN-009 in combination with anti-PD1-based standard-of-care. Enrolled patients will all have immuno-oncology responsive tumors and could be on multiple background agents, "making it more difficult to discern the vaccine's signal," she pointed out.
Ms. Graybosch said Genocea's plan to use patients as their own control, by comparing improvement in response in the period before and after vaccination while on background therapy, "can also confound analysis since deepening in responses has been observed with checkpoint therapy in multiple tumor types."
Citing Genocea's enterprise value of less than $50-million, Ms. Graybosch said the company's opportunity is "under-appreciated and there is minimal downside."