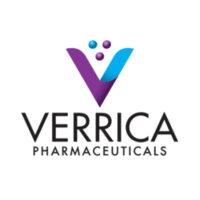 Verrica Pharmaceuticals (NASDAQ:VRCA) submitted an NDA to the FDA for its molluscum contagiosum drug candidate, VP-102.
Molluscum contagiosum is a viral skin infection that currently has no FDA-approved therapies. VP-102 is a topical cantharidin solution designed to treat molluscum contagiosum, as well as common warts.
Verrica's NDA is based on positive results from two Phase 3 trials that enrolled a total of 528 patients. Each trial demonstrated VP-102's superior efficacy in clearing all treatable molluscum lesions, compared with placebo.
"The NDA submission potentially brings us one step closer to our goal of providing patients – particularly children and their caregivers – with a safe and effective therapy for molluscum contagiosum with our proprietary single-use applicator," Ted White, Verrica's president and CEO, said in a statement.