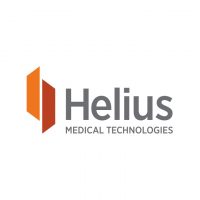 Helius Medical Technologies (NASDAQ:HSDT; TSX:HSM) is opening a new PoNS clinic in Quebec City, Canada to be operated by Clinique Cortex.  
The PoNS device is authorized in Canada for the acute treatment of chronic balance deficit due to mild-to-moderate traumatic brain injury, and is to be used in conjunction with physical therapy.
Clinique Cortex joins the current roster of existing clinics authorized to provide the PoNS treatment in Quebec, Ontario and Alberta. Clinique Cortexwill operate as a satellite clinic in partnership with Neurotherapy Montreal.
"We are very impressed with the customer centric innovation displayed by these two clinics to bring PoNS treatment to the people of Quebec City," Philippe Deschamps, CEO of Helius, said in a statement.