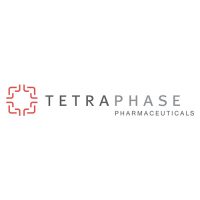 H.C. Wainwright downgraded Tetraphase Pharmaceuticals (NASDAQ:TTPH) to "neutral" from "buy" and removed its price target, citing an early debt payoff that substantially increases the company's risk. The stock closed at 26 cents on Aug. 30.
Analyst Ed Arce writes that in the company's 8K filing, it disclosed that it had agreed to immediately pay Solar Capital and other lenders $30.7-million via wire transfer, which would terminate its loan agreement with them. Ten months ago, Tetraphase entered into a 4.5-year term loan pact with three tranches for up to $75-million in funding with its lender group.
Mr. Arce estimates Tetraphase's total pro forma cash as of Sept. 30, 2019 to be about $28.5-million.
"Projected end-of-third quarter 2019 cash balance, plus continued growth of XERAVA product revenue, is likely only sufficient to sustain six months of operations (at best), or until the end of the first quarter of 2020," he added.
"Ultimately, we do not know why the loan was repay in full so early, but given the difficult environment currently for antibiotics companies to access the capital markets at reasonable terms, we believe the overall risk profile of Tetraphase has now risen considerably," Mr. Arce said.