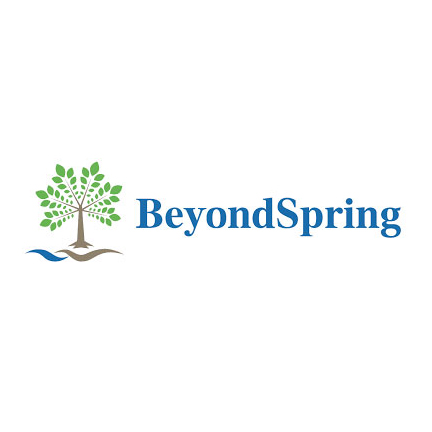 Dawson James Securities initiated coverage of BeyondSpring (NASDAQ:BYSI) with a "buy" rating and price target of $39. The stock closed at $16.21 on Aug. 15.
"BeyondSpring's [flagship molecule] Plinabulin is well positioned to change the treatment paradigm for cancer," writes analyst Jason Kolbert. Plinabulin is advancing towards approval for non-small cell lung cancer (NSCLC) treatment and chemotherapy-induced neutropenia (CIN) prevention in both the U.S. and China, he added.
"The strategy of dual development in the U.S. and China makes BeyondSpring somewhat unique in the pharma world," he said. "The ability to conduct operations in both countries allows for expedited clinical trial enrollment, reduced synergistic costs, acceleration of the approval process, and access to the Chinese and U.S. oncology markets."
There are more than two million cases of lung cancer every year worldwide, with the mortality rate from the disease in China expected to increase by 40% over the next 10 years. "BeyondSpring and Plinabulin have great potential to address what many see as an unmet medical need," Mr. Kolbert said.
In addition to Plinabulin, he said three small molecule immune agents are in early stages of development and BeyondSpring is researching a drug development platform utilizing ubiquitin-mediated protein degradation.
The market for CIN now is dominated by biologics, Neulasta and Neupogen, which are primarily only offered to high-risk patients and must be administered over 24 hours post chemotherapy.
Mr. Kolbert said Plinabulin is mechanistically different than Neulasta/Neupogen. "It promotes anti-oncolytic effects and can be offered as soon as 30 minutes after chemotherapy, establishing Plinabulin as a viable prophylactic treatment for CIN," he added.
Plinabulin is in multiple clinical trials to evaluate its utility in multiple indications. Mr. Kolbert said the drug offers breakthrough treatment for CIN prevention, shows signs for anti- cancer efficacy, and immune-related side effect reduction, with a favorable adverse events profile.
Two Phase 2/3 trials are evaluating the efficacy of Plinabulin and Plinabulin combined with G-CSF (granulocyte colony-stimulating factor) in the prevention of CIN. A Phase 3 trial studying Plinabulin in combination with docetaxel for treatment of NSCLC is nearing a final readout.
"These clinical trials for the two most advanced indications are expecting NDA filings in China during the second half of 2019 for NSCLC and CIN, and in the U.S. during 2020, Mr. Kolbert added.