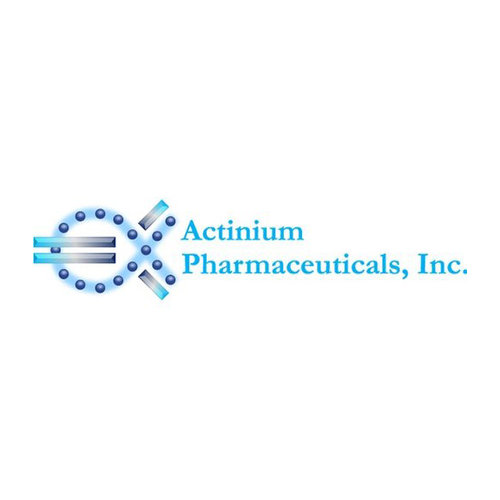 William Blair launched coverage of Actinium Pharmaceuticals (NASDAQ:ATNM) with an "outperform" rating based on its view that the company's potent and specific radiopharmaceuticals for improving treatment options of various hematological malignancies are underappreciated by the Street. The stock closed at 21 cents on Aug. 7.
"Combining the ability to home in on a tumor-specific marker and the potency of radiotherapy, targeted conditioning, such as Iomab-B, could improve on the current standard-of-care conditioning regimens," writes analyst Andy Hsieh.
Actinium's lead asset, Iomab-B, is an antibody-radiation conjugate composed of an anti-CD45 antibody that is linked to radioisotope, iodine-131. It is being investigated in a Phase 3 trial as a conditioning regimen prior to hematopoietic stem cell transplantation in the acute myeloid leukemia (AML) setting.
"Conditioning regimens are responsible for eliminating residual cancer cells, removing healthy cells in the bone marrow so that donor stem cells can reside and thrive, and reducing the host immune activity to prevent tissue rejection, thereby optimizing the outcome for transplantation," Mr. Hsieh said.
Stem cell transplantation is the only treatment for AML that could lead to long-term remission. However, given the toxicity of conditioning regimens, the procedure is typically performed only on young and fit patients.
Mr. Hsieh said Iomab-B's selectivity and potency could expand the eligible population for transplantation in AML. "Based on our estimates, the targeted conditioning market is roughly $600-million in the U.S. and Europe, and positive results could fuel material growth in its clinical usage."