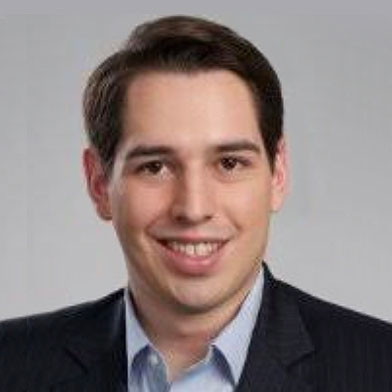 As a director and senior analyst covering the biotechnology sector at Stifel, Derek Archila combines analytic ability and industry experience. He has held executive positions covering biotechnology and specialty pharmaceuticals at Oppenheimer and Leerink. He also had a stint at GlobalData, a healthcare research and consulting firm, where he was responsible for building the medical technology research and consulting team. And he spent five years in the clinical hematology/immunology laboratory at Brigham & Women's Hospital as a senior medical technologist. At Stifel, where his coverage focuses on autoimmune, inflammatory and cardiovascular and metabolic diseases, Mr. Archila now has become a leading authority on non-alcoholic fatty liver disease and NASH, or nonalcoholic steatohepatitis, an emerging indication with major unmet medical needs. In this interview with BioTuesdays, Mr. Archila discusses the diagnosis of NASH, current approaches to disease management, NASH therapies in development and how investors should approach the sector.
Let's begin with a brief overview of NASH.
Fatty liver disease is simply an accumulation of fat in the liver resulting from diet and is highly associated with other conditions such as diabetes, cardiovascular disease and obesity. Some metabolic syndromes drive the generation of fat into the liver, causing nonalcoholic fatty liver disease (NAFLD), which encompasses the entire spectrum of fatty liver disease in individuals without significant alcohol consumption, ranging from fatty liver to NASH and cirrhosis. However, the category from a pharma and biotech perspective is still in its infancy and many of the clinical and commercial variables still are not fully understood.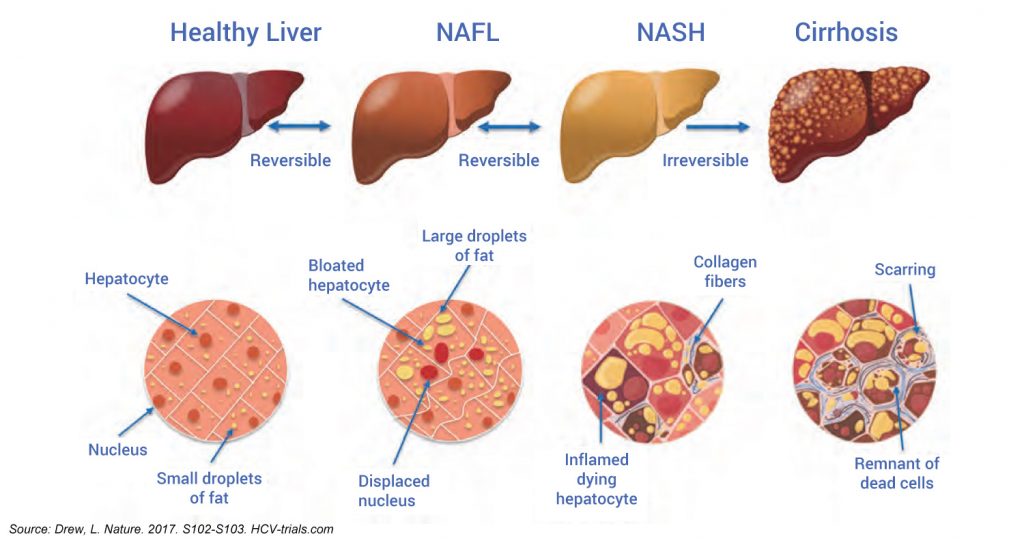 What's the U.S. prevalence of fatty liver disease?
Due to the pandemic spread of obesity, the U.S. prevalence of NAFLD is a shocking 30%. While only a proportion of these patients will progress to NASH and an even smaller proportion to liver failure and transplant, there is no doubt this is a large market opportunity. And with no approved therapy, the unmet need is real, particularly in the most advanced patients.
How do you bridge this divide?
A high degree of education will be needed over the course of the next couple of years because NASH awareness in the general population is very low. Let's not forget that the NASH patient population is generally asymptomatic, notoriously non-compliant with lifestyle modifications, such as diet and exercise and with their medications, and may not be the easiest to get on and keep on treatment. From the literature, we know that a NASH patient is four-to-five times more likely to die from a cardiovascular event than from a liver event.
Can NAFLD and NASH be diagnosed?
NAFLD is called a silent disease because patients are largely asymptomatic and the disease can manifest as non-specific symptoms like right upper quadrant pain or fatigue. We think high-risk patients are easier to identify because NAFLD overlaps with other easily diagnosed indications, such as diabetes, obesity, and dyslipidemia, or elevated lipids in the blood. The best diagnosis requires an expensive, burdensome, and risky liver biopsy. But the costs are just too high to screen the millions of patients at risk of NASH with biopsies. Instead, we think better diagnostics and/or biomarkers are needed to enable payers to support more expensive therapies with confirmed diagnoses for reimbursement purposes, as well as to monitor disease progression or regression.
What's the current state of disease management?
Since there is no approved therapy for NASH, management and interventions are focused on lifestyle changes and management of comorbidities where there are approved therapies. All patients are urged to lose weight, abstain from alcohol and receive hepatitis immunizations. Losing more than 5% of bodyweight can improve steatosis while bodyweight loss of more than 7% can improve fatty liver disease. And MRI liver fat studies have shown that a 5% decrease in body mass index can yield a 25% reduction in liver fat. Some patients will ultimately require more significant interventions, such as bariatric surgery, which has the potential to resolve NASH and reverse fibrosis. For patients with biopsy-proven NASH, the American Association for the Study of Liver Diseases recommends use of Vitamin E to improve liver histology. KOLs have indicated to us that pioglitazone can be used as well, but there are safety concerns that limit its use. Otherwise, pharmacologic interventions are limited to fatty liver comorbidities: GLP-1s in diabetes, statins for hyperlipidemia, and omega-3 fatty acids for hypertriglyceridemia.
What's a key hurdle in developing a treatment for NASH?
We ultimately view NASH as the liver manifestation of metabolic syndrome, not a liver specific disease. As a result, we see the emergence of two distinct markets in NASH: therapies that address metabolic syndrome and reduce liver fat, preventing the insult to the liver that drives downstream fibrosis, and therapies that may only reverse fibrosis with no impact on the metabolic components of the disease. We expect therapies that improve the metabolic syndrome associated with NASH to garner the most up-take since they are likely to confer a benefit beyond just treating NASH, such as improving cardiovascular outcomes, which we think will resonate with payers. Yet, reversing fibrosis in the most advanced NASH patients remains a challenge since these patients tend to have the worst outcomes. In addition, we believe combination therapy is highly likely in NASH, and we expect data to continue to emerge in the coming years for synergistic mechanisms that could confer benefits on both the metabolic and fibrosis components of the disease.
How are drug developers approaching NASH?
There are lots of hypotheses out there about the pathophysiology of NASH. What we do know is that liver fat drives inflammation, which drives fibrosis. But the insult to the body that facilitates this cascade remains a mystery. That's why we see drug developers studying many mechanisms of action that could impact disease progression.
Do you see M&A activity in the sector?
While the buzz of potential M&A in the NASH category is a frequent topic among investors, we are less optimistic this will materialize in the near-term. There are many Big Pharma and biotech companies with their own programs and we believe companies without specific programs will likely be patient in order to watch the NASH category unfold.
What's going to be the first drug approved for NASH?
Intercept Pharmaceuticals (NASDAQ:ICPT) received approval for Ocaliva in an orphan liver disease called primary biliary cholangitis and earlier this year, the drug scored the first positive Phase 3 result in NASH. However, we are not optimistic about Ocaliva's commercial viability in NASH, given what we view as a less that desired safety profile and marginal efficacy for a disease that takes a long time to progress. Based on current data, we also question the commercial viability of Genfit's (NASDAQ:GNFT) drug candidate, elafibranor, if it only demonstrates a marginal benefit on NASH resolution. Elafibranor's Phase 3 results are due in the fourth quarter of 2019.
Are there any early-stage companies you like?
There are a lot of early-stage programs out there but one to watch is NGM Pharmaceuticals (NASDAQ:NGM). It has a daily injectable drug candidate with compelling Phase 2 data, demonstrating a dramatic reduction in liver fat, the best we've seen so far, along with an improvement in fibrosis in a 12-week study, which is very impressive. We are also bullish on companies developing FGF21 [fibroblast growth factor 21] analogs, such as Akero Therapeutics (NASDAQ:AKRO) and closely-held 89bio, given this class' emerging efficacy profile.
How should investors approach the space?
We think it's way too early to declare a winner in the NASH category and we believe treatments that improve the underlying metabolic syndrome that is highly associated with NASH will be the treatments that dominate. Plus, there are a lot of private companies that will go public in the years ahead, so there will be no shortage of investment ideas. While we're bullish on the category long-term, we think for now, investors should approach investing in the space in a more tactical manner, given the numerous regulatory and commercial questions that remain unanswered, making this very much an event-driven, stock picker's category.
• • • • •
To connect with Derek Archila, or any of the other companies featured on BioTuesdays, send us an email at editor@biotuesdays.com.