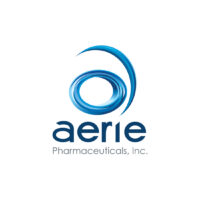 The FDA accepted Aerie Pharmaceuticals' (NASDAQ:AERI) IND for AR-1105, its dexamethasone intravitreal implant for treatment of macular edema due to retinal vein occlusion. Aerie expects to initiate a Phase 2 clinical study in the first quarter of 2019 with AR-1105.
AR-1105 is a bio-erodible implant that is designed to release the steroid, dexamethasone, over a six-month sustained period. The method of administration is through commonly used intravitreal injection.
The potential benefits of AR-1105, compared with other steroid products, include six-month duration of efficacy, improved administration due to a smaller needle size, and possibly a better safety profile due to lower peak drug levels.
"AR-1105 is the first IND-stage treatment in Aerie's retina pipeline, which is an important milestone for the company," Vicente Anido, Jr., chairman and CEO, said in a statement.
The company also plans to file an IND in the current quarter for its second retina product, a bio-erodible implant containing the Rho kinase/protein kinase C inhibitor, AR-13503, which is being developed for wet age-related macular degeneration and diabetic macular edema.
"These products demonstrate the potential of our two enabling platforms for delivering drugs to the back of the eye, the bio-erodible polymer technology we licensed from DSM and the PRINT manufacturing technology licensed from Envisia," Mr. Anido said.
"As we advance these new treatments in our second significant therapeutic area in eye care, we continue to pursue our goal of building the next major ophthalmic pharmaceutical company," he added.