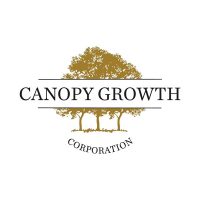 Canopy Growth (TSX:WEED; NYSE: CGC) inked an investment financing, and partnership and a supply agreement with 48North Cannabis (TSXV:NRTH).
Under the supply accord, 48North would supply Canopy with dried cannabis produced from high-grade, unique genetics, grown at 48North's wholly-owned facility, DelShen Therapeutics.
The total supply volume is estimated to be a minimum of 1,200 kilograms over a period of 12 months, with the first 100-kilogram transfer to ship by Dec. 5, 2018.
Under the financing agreement, Canopy will invest $3-million to purchase four million units of 48North at a price of 75 cents each, representing 3.4% of the shares outstanding. Each unit consists of one common share and one-quarter of a warrant. Each whole warrant can be exercised to purchase an additional share of 48North for 12 months at a price of $1.15.
Canopy also will work with 48North on a best-efforts basis to establish a national retail presence for its products in Tokyo Smoke and Tweed stores.
"The $3-million equity financing completes our $10-million private placement and will help us build out our next generation of cannabis products," 48North CEO, Alison Gordon, said in a statement.
Ms. Gordon said the supply agreement provides significant near-term revenue, along with future retail distribution options for 48North's branded cannabis, cannabis accessories and next-generation products.
Mark Zekulin, president & co-CEO of Canopy Growth, said that by adding 48North to the company's broader repertoire, "we'll strengthen our ability to bring exciting cannabis products to market. By acquiring a stake in 48North, we recognize the strength of their management team and their ability to successfully launch into the Canadian cannabis market," he added.