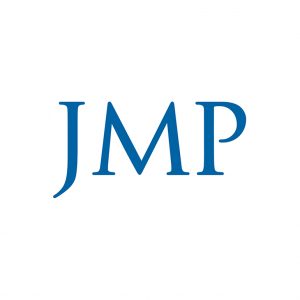 Based in the firm's San Francisco office, Ms. Fradin will bolster JMP Securities' investment banking efforts in the medical device sector. Prior to joining JMP, Ms. Fradin was a managing director at Four Oaks Partners, a transaction advisory firm serving the life sciences industry, where she focused on the medical device space.
In a statement, Carter Mack, president of JMP Group, said Ms. Fradin has an impressive M&A background, and her knowledge and relationships will add to the firm's already accomplished healthcare franchise.
"While Carin has played a senior role at a bulge bracket firm, she has also spent time at successful advisory boutiques and brings an entrepreneurial mindset that fits JMP well," he added.
Ms. Fradin's expertise will complement Dave Turkaly's equity research coverage of medical devices and supplies, "enhancing the capabilities we can offer our corporate clients in the sector," Mr. Mack said.