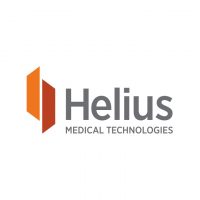 BTIG downgraded Helius Medical Technologies (NASDAQ:HSDT) to "neutral" from "buy" but maintained its $14 price target, saying it is uneasy about regulatory and fundraising timelines. The stock closed at $12.87 on June 18.
The company has announced that it now plans to file its 510(k) submission with the FDA for clearance of its Portable Neuromodulation Stimulator in the third quarter instead of the current second quarter.
"This delay is the result of a second pre-submission meeting being scheduled with FDA in July instead of during an assumed June timeframe," writes analyst Dr. Sean Lavin.
"We always felt there was a risk that clearance could slide into the first quarter of 2019 and run close to the time when Helius would run out of cash without another raise before clearance," he added.
"We feel this delay is bothersome as it is more likely Helius will need to raise more capital before clearance, which could be tough or costly, and it raises questions about management's credibility," Dr. Lavin said. "With the shares having moved towards our prior $14 price target, combined with the higher level of risk, neutral is a more appropriate rating."