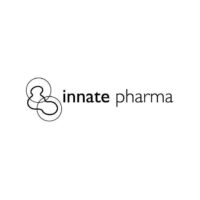 Leerink resumed coverage of Innate Pharma (Euronext Paris: FR0010331421 – IPH) with an "outperform" rating and price target of €9. The stock closed at €5.28 on June 13.
Innate is developing therapeutic antibodies that harness the innate immune system to address hard-to-treat cancers. The company has structured its pipeline around three strategic pillars: natural killer and T-cell checkpoints, tumor antigen targets and tumor microenvironment.
The company's most advanced program is monalizumab, which is partnered with AstraZeneca and is currently being assessed in a broad development program across multiple solid tumors in various combinations.
Analyst Jonathan Chang writes that early data have shown encouraging activity
of monalizumab plus cetuximab in squamous cell carcinoma of the head and neck, where immunotherapies have demonstrated limited success.
Monalizumab also is being studied in a Phase 1 solid tumor study, with an update recently provided at the ASCO, highlighting early combination data with durvalumab (anti-PD-L1) in metastatic colorectal cancer.
In addition to monalizumab, Mr. Chang said Innate has a wholly-owned clinical asset, IPH4102 (anti-KIR3DL2), which is in Phase 1 development for cutaneous T-cell lymphoma (CTCL). "While CTCL is becoming an increasingly competitive space, IPH4102 has a novel mechanism of action and has generated encouraging early data in a severe and aggressive form of CTCL."
Beyond CTCL, IPH maintains a robust early-stage pipeline with a focus on the tumor microenvironment that represents a long-term value driver and upside to our current estimates, he added.