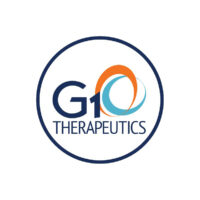 H.C. Wainwright initiated coverage of G1 Therapeutics (NASDAQ:GTHX) with a "buy" rating and a $61 price target based on an outlook of the company's pipeline. The stock closed at $49.20 on May 29.
G1's pipeline includes trilaciclib, a first-in-class drug with compelling Phase 2a data in first-line small cell lung cancer (SCLC) that is currently in three other Phase 2 trials.
Analyst Edward White writes that about one million patients in the U.S. receive chemotherapy annually and while the chemotherapy is typically beneficial to the patient, it damages bone marrow and impedes formation of blood and immune cells.
Mr. White said trilaciclib could improve patient outcomes by maximizing the beneficial effects of chemotherapy, while minimizing myelosuppression and immunosuppression.
He believes investors are missing the potential of trilaciclib, which could become "part of the standard of care" for patients with CDK4/6-independent tumors, including SCLC and triple-negative breast cancer that receive chemotherapy.
G1's second drug in development, G1T38, has the potential to be best in class versus the marketed CDK4/6 inhibitors, including Pfizer's Ibrance; Novartis' Kisqali and Eli Lilly's Verzenio, he added.
Mr. White said the company's third product, G1T48, is an oral selective estrogen receptor degrader (SERD) that could be positioned well against Faslodex, an intramuscular injection, if approved.
G1T48 could potentially be combined with G1T38, he said, giving G1 a wholly owned, all-oral SERD and CDK4/6 inhibitor combination regimen, which could provide a commercialization competitive advantage, if approved.
"We believe investors are not fully understanding the size and value of this market," he added.