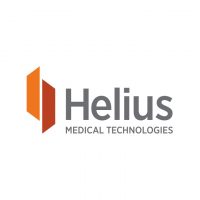 BTIG initiated coverage of Helius Medical Technologies (NASDAQ:HSDT) with a "buy" rating and $14 price target. The stock closed at $11.11 on May 16.
"Helius has the potential to help people with traumatic brain injuries regain normal function, balance, and the ability to walk," writes analyst Dr. Sean Lavin.
"We see Helius' Portable Neuromodulation Stimulator (PoNS) as an important, effective, low-risk therapy for patients who are not well served by the current standard of care," he added.
Dr. Lavin said three markets – workers' compensation, the military, and normal insurers – are all multibillion-dollar opportunities. "Both workers' comp and the military have significant financial incentives to cover payment and we feel the military creates a strong media potential to drive use."
On the flip side, he said Helius missed its primary efficacy endpoint and the FDA could ask for more data. "We find this unlikely since both the high-frequency and low-frequency pulse (control) groups improved, falls and headaches improved, and there were no serious adverse events, but the FDA can be unpredictable."
In addition, Helius' need for more capital is expected to occur around the time the FDA should offer a response. Any FDA delay could make capital harder to obtain, Dr. Lavin added.