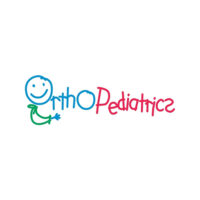 Analysts at Stifel, BTIG and Piper Jaffray initiated coverage of OrthoPediatrics (NASDAQ:KIDS) with "buy" and "overweight" ratings and price targets of $23 and $24. The stock closed at $20.80 on Nov. 3.
OrthoPediatrics is the only publicly-traded company that offers a variety of products focused on the treatment of pediatric musculoskeletal conditions, such as trauma, deformity, complex spine and sports medicine.
"In this historically neglected market, OrthoPediatrics offers the most comprehensive and still expanding product portfolio of pediatric orthopedic implants and instruments to treat a wide array of orthopedic conditions," writes Stifel analyst Rich Wise. He rates the stock at "buy" with a $23 price target.
Over 2017-2022, he projects OrthoPediatrics' broadening portfolio will support a high-teens revenue compound annual growth rate, driving sales to an estimated $98.5-million by 2022 from $45-million estimated for 2017.
Matt O'Brien of Piper writes that that the company's products are specifically designed to treat the unique anatomy of the pediatric population and "represent, in our opinion, excellent alternatives to the only option clinicians have employed previously, which is to cut down adult-sized devices." He rates the stock at "overweight" with a price target of $24.
Although precise data on the market is tough to come by, Mr. O'Brien figures the size of the domestic market OrthoPediatrics is currently pursing at $850-million, excluding smart implants, in 2017.
The international market is around the same size or larger, and the company is lightly penetrated here, he added. New spine products (growing rods and tethering) could expand the company's domestic market by more than $300-million.
With proceeds from the IPO, Mr. O'Brien said the company has the capital needed to fund instrument set investments, which has been a "gating factor" to its growth in recent years, and "although we model similar top-line rates (+20%) as seen in recent years, we believe upside to these figures could materialize. We encourage investors to start positions in the name."
Ryan Zimmerman of BTIG writes that OrthoPediatrics is an "execution story in a large market with a scalable business, robust pipeline, a clear use of IPO proceeds (instrument sets drive revenue), and a potential acquisition target for a larger orthopedic company." He rates the stock at "buy" with a price target of $24.