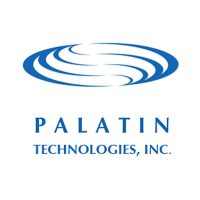 Roth Capital Partners resumed coverage of Palatin Technologies (NYSE MKT: PTN), AmpliPhi Biosciences (NYSE MKT:APHB) and Pharming Group NV (OTC:PHGUF) with "buy" ratings and price targets of $1.50, $3 and €1.50, respectively.
In afternoon trading on Jan. 24, Palatin was quoted at 41 cents, AmpliPhi at 47 cents and Pharming at 35 cents.
Analyst Michael Higgins writes that he reestablished coverage of Palatin following successful pivotal results, a $16.5-million equity raise in December and the licensing of Rekynda's North American rights to AMAG Pharmaceuticals, which included an upfront payment of $60-million.
"We believe investors are disappointed the company wasn't acquired, but with the potential for $80-million in regulatory milestones and $25-million in reimbursed R&D, we believe the current enterprise value of about $45-million undervalues Rekynda's value in treating female sexual dysfunction."
Regarding AmpliPhi, Mr. Higgins said that in its two recently released Phase 1 studies with AB-SA01, the company demonstrated that AB-SA01 was safe, well-tolerated and effective in reducing the quantity of S. aureus infecting patients' sinuses.
These patients had previously failed standard of care treatment, including previous sinus surgery. A Phase 2 trial is set to start in 2017, he added.
Analyst Scott Henry said the impetus for resuming coverage of Pharming is the potential for the re-launch of Ruconest to drive significant revenues and profitability. Pharming markets Ruconest for the acute treatment of hereditary angioedema.